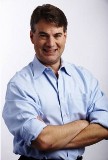 During the bubble, you could simply tell someone you had a house for sale and it would sell quickly. Nowadays, you must be willing to utilize several different types of marketing methods
Austin, Texas (PRWEB) July 08, 2012
Phill Grove, creator of the All In One Done For Your Real Estate Program, has released an infographic detailing the 5 Tips to Staging a House for homesellers. The infographic is available at his official webpage http://www.reimaverick.com/5-tips-to-staging-a-house-infographic/.
"A lot more goes into selling your home than just sticking a sign out front and hoping for the best," says Mr. Grove, the owner of real estate companies Love American Homes and Hippie Hollow Homes. "If you are planning to sell your home in the next few months, you need to do everything that you can to make sure that it is looking good and is ready to sell. After all, you wouldn't go on a date or to a job interview without dressing up, fixing your hair and making sure that you look like the man or woman for the job. How do you expect to sell your home without putting in the same kind of effort?"
Phill Grove, who is very well known for being the creator of the first post real estate bubble strategy known as the Assignment of Mortgage Payments System, believes that in this market, real estate professionals can't just solely rely on real estate tactics that worked in the past. As markets change, real estate strategies change too. These strategies also include how to market properties as well.
"During the bubble, you could simply tell someone you had a house for sale and it would sell quickly," quips Mr. Grove. "Nowadays, you must be willing to utilize several different types of marketing methods, from social media to print to press releases. However, you don't want to overlook the basics. Home staging is one of the most basic things you can do to help sell a house fast."
To view the infographic, please visit http://www.reimaverick.com/5-tips-to-staging-a-house-infographic/.