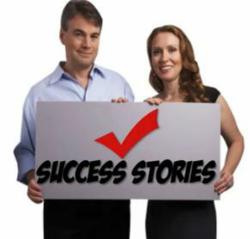 The goal of our real estate training is to give real estate investors the information to go out and perform a profitable real estate transaction based on the content of our training
Austin, Texas (PRWEB) September 24, 2012
Phill Grove, real estate trainer, investor, and national speaker with the Big Live Event Real Estate events, has added a 'What Others Are Saying' section to his website. This section will have video testimonials from those who have attended his events. To view the section, please visit here.
"The goal of our real estate training is to give real estate investors the information to go out and perform a profitable real estate transaction based on the content of our training," says Mr. Grove, who is also owner of the Austin Texas real estate company Hippie Hollow Homes. "We don't hold back, or just give you enough information to wet your appetite and then upsell you to other programs. We provide a content rich program to allow you to have success in real estate investing."
However, Phill Grove doesn't want people to take his word for it. This is why he's added a 'What Others Are Saying' section to his website, so interested parties can see and hear how others who have attended his live events feel about the experience.
"If you want to have a successful business in any industry, then you must be able to solve problems," continues Mr. Grove. "Providing solutions requires education, as more options will be required to solve more complicated problems. Our real estate trainings are designed to allow our students to the greatest problems facing home owners and potential buyers today."
To view what others are saying about Phill Grove and his real estate training, please visit here.
About Phill Grove: Phill Grove is a real estate investor in Austin, Texas, who has successfully participated in more than 1,200 real estate transactions since 2003 using a variety of real estate strategies. His belief is that real estate professionals should understand multiple strategies on buying and selling houses and use only the strategies that the market dictates to solve the problems facing those in the market. For more information on the housing market, visit Phill Grove's Official Blog Site at http://reimaverick.com