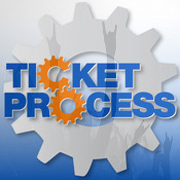 Prices Slashed on Phish Tickets for Several 2012 Shows -- No Service Fees - Use Discount Code Offered for Additional Savings
(PRWEB) July 10, 2012
The literally tens of millions of Phish fans around the world know it is easier to land Phish tickets than it is to categorize the extremely versatile band in any one musical genre. Phish has been called everything from a reggae band to a hard rock band in their incredible 30 years of existence. The good people at TicketProcess.com are also fans of the great band and are thrilled to offer event tickets online.
Fans that are old enough will certainly remember the iconic multi-colored Phish sticker than adorned the car bumpers of folks from San Francisco to Savannah in the mid-1990s. The band was actually formed by Trey Anastasio and Jeff Holdsworth at a Virginia college all the way back in 1983, but they didn't get the world's attention until several years later. Over the past 15 years, Phish has stayed relevant and wildly popular, which many in the music industry believe has a lot to do with their incredible musical versatility.
Those that are in the market for Phish tickets to any of the shows on the remaining tour schedule should act fast. Once the word gets out about tickets to a live show put on by a band with universal recognition and respect, sales spike. Phish just wrapped five consecutive New York shows, and after a month-long break they will resume their tour with four consecutive California shows. Folks in the greater Long Beach area will have a chance to see Phish live on August 15th, and the people of San Francisco and Northern California will have three chances to see the band on August 17th, 18th and 19th.
A quick swoop through the South in late-August features a handful of shows before the tour wraps up all too soon with three consecutive Colorado shows at Dick's Sporting Goods Park in Commerce City.
Like many bands that have experienced worldwide success and fame over the course of several decades, Phish has gone through many phases, temporary splits and personality changes. The current version of the band is a highly skilled and refined quartet, and Phish has long been known for putting on top-notch live shows that leave every single ticket holder with a collection of stories to tell. Those that are interested in securing their spot in the crowd for a very reasonable price should visit TicketProcess.com. The site also has specials and promotions for cheap sports tickets & cheap concert tickets.