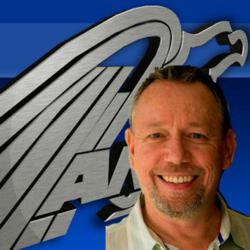 Never give out your personal or financial information in response to an unsolicited phone call, fax or email
Fort Lauderdale, Florida (PRWEB) December 28, 2011
American National Bank is warning consumers not to fall victim to phishing scams. Phishing is a new twist on an old telemarketing scam, but uses e-mail. These criminals send e-mails to millions of people hoping that even a few will give away valuable information.
"Consumer education is a powerful weapon in the fight against phishing," says Richard Kalin, American National Bank Electronic Banking Manager. "These criminals steal the identity of a trusted company and often threaten the consumer with dire consequences if they do not act immediately."
To avoid becoming the victim of a phishing scam, American National Bank offers the following tips:

Never give out your personal or financial information in response to an unsolicited phone call, fax or email, no matter how official it may seem.
Do not respond to email that may warn of dire consequences unless you validate your information immediately. Contact the company to confirm the email's validity using a telephone number or Web address you know to be genuine.
Check your credit card and bank account statements regularly and look for unauthorized transactions, even small ones. Some thieves hope small transactions will go unnoticed. Report discrepancies immediately.
When submitting financial information online, look for the padlock or key icon at the bottom of your Internet browser. Most secure Internet addresses, though not all, use "https".
Report suspicious activity to the Internet Crime Complaint Center, a partnership between the FBI and the National White Collar Crime Center.
If you have responded to an email, contact your bank immediately so they can protect your account and your identity.
For more information on phishing, visit the following: Federal Deposit Insurance Corporation, the Anti-Phishing Working Group, or visit the American National Bank website for more information.
About American National Bank
American National Bank is South Florida's premier community bank. With over $200 million in assets, ANB has been serving small business owners, doctors, lawyers, accountants, and other professionals since 1985.
###