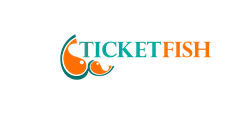 Fans will be looking for tickets, and we will be selling them at an amazing discount.
(PRWEB) August 09, 2013
Representatives with TicketFish.com announced today that it will offer discounted tickets for the tour featuring American rock band, Phish.
Guy Newsome, owner of TicketFish.com, said a wide-variety of discounted tickets will be available for purchase on TicketFish.com without service charges.
TicketFish.com's decision to discount tickets could prove to have perfect timing due to the fact that Phish, which is celebrating its 30th anniversary this year, recently extended its US tour to include some cities on the East coast in October and November.
The newly added dates are: Oct. 18-20 at Hampton Coliseum in Hampton; Oct. 22 at Blue Cross Arena in Rochester, NY; Oct. 25-26 at the DCU Center in Worcester, MA; Oct. 27 at the XL Center in Hartford, CT; Oct. 29 at the Sovereign Center in Reading, PA; Oct. 31-Nov. 2 at the Atlantic City Boardwalk Hall in Atlantic City, NJ.
The band's four members—Trey Anastasio (guitars, lead vocals), Mike Gordon (bass, vocals), Jon Fishman (drums, percussion, vocals), and Page McConnell (keyboards, vocals) — performed together for over 20 years before breaking up in August 2004.
They reunited in March 2009 for a historic 3-day show in Hampton, VA.
"These shows will be sold-out fast, especially Hampton, Virginia and Atlantic City," Newsome said, before adding, "Fans will be looking for tickets, and we will be selling them at an amazing discount."
Part of the discount that customers can expect, Newsome noted, is the difference in extra charges that many online ticket outlets tack on.
"Other websites charge from 10 to 30 percent added in at the checkout page," Newsome said. "With us, there are no service charges, so quite simply you walk away with the best seats at the best price."
For more information, please visit: TicketFish.com.