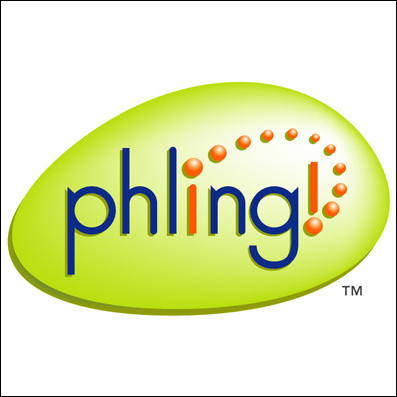 We've found that combining mobile music and social networking is a brilliant idea that enhances our customers' mobile lifestyle
Cambridge, MA (PRWEB) December 21, 2006
Oxy Systems, Inc., a leading developer of mobile music and social networking services, today reported new consumer and subscriber data demonstrating a great desire among teens and young adults for mobile music and social networking services on their mobile handsets.
Oxy Systems' new phling!® mobile music and social networking service is currently being offered as a free pilot service to all subscribers of Swisscom Mobile, Switzerland's largest mobile carrier. Subscriber usage and feedback from the first 30 days of this service offering reveals that the initial subscriber base collectively has hundreds of thousands of songs in their personal music collections stored on their PCs. The largest number of songs owned by a single user is approximately 18,000.
In terms of listening periods, the data from Swisscom Mobile shows that the average duration of listening sessions among the teen and young adult age group is approximately 22 minutes per day. The most tracks played by a single subscriber during the period were 478 songs.
"We've found that combining mobile music and social networking is a brilliant idea that enhances our customers' mobile lifestyle," commented Peter Fregelius, marketing manager of Swisscom Mobile. "The feedback we've received from subscribers who have used the phling! service in its first month has been very positive."
Subscribers report that they prefer that mobile data be bundled with the phling! service and offered at a flat rate pricing plan.
Supplementing the data results from Swisscom Mobile, survey results obtained by Oxy Systems from more than 300 college-aged students polled in the Boston, Massachusetts area indicates that most are eager to use their mobile phone as their music player of choice. Those surveyed also made it clear that being able to connect with others in order to discover and share music was important to them.
The survey conducted in Boston found that 60 percent of users have more than 1,000 songs in their collections. In studying how these students listened to music while mobile, Oxy Systems found that 73 percent of the students either searched for a particular artist in their music collection or set their players to play songs randomly, skipping songs that were not of interest. This research drove the development of features such as "shuffle play" within Oxy Systems' phling! mobile music and social networking service.
"Over the past two years, Oxy Systems conducted in-depth research with panels of mobile users between the age of 16 and 29 to determine their key interests in mobile music and social networking services," said Mike Krasner, president and CEO, Oxy Systems, Inc. "We also worked closely with mobile operators in testing the company's services to ensure that what is being delivered to the market today meets their business needs. Oxy Systems has taken great care to integrate the feedback received from both the carriers and the user panels in what it is making available today in phling!"
Editors Note: Oxy Systems will be attending the International CES conference (January 8-11, 2007) in Las Vegas, Nevada, and will demonstrate phling! in room #68642 of the Sands Convention Center. To schedule a demonstration and briefing with OxySystems' executives, please contact Peter Gorman of Topaz Partners at +1 781-404-2430, or via email.
About Oxy Systems and phling!®
Oxy Systems' phling! is a mobile music social networking data service that taps into the youth, teen, and young adults' need to remain connected to all of their media and friends when mobile. Users connect wirelessly to their home PC where they can view, play, and rate music tracks and podcasts from their own media collection. They connect with others in the phling! community by browsing their profiles, music libraries, and music ratings. For further information about the service, please visit http://www.phling.com.
Oxy Systems is a privately held software company and the leader in developing services that bring together mobile music and social networking to create an enhanced mobile experience for today's wireless service subscriber. Founded in 2003, Oxy Systems has its headquarters in Cambridge, Massachusetts, and a European office in Switzerland. For further information, please visit Oxy Systems at http://www.oxysys.com.
phling! is a registered trademark of Oxy Systems Inc.
Media Contacts:
Oxy Systems, Inc.
Graeme W. Smith
Phone: +1 617 682-1000 x604
Oxy Systems (Europe)
Adrian Bisaz
Phone: +41 26 460 7047
Topaz Partners
Peter J. Gorman
Phone: +1 781 404-2430
Mobile: +1 617 669-4329
###