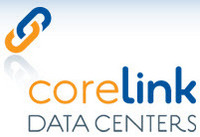 CoreLink Data Centers is very excited to host this special event
Phoenix, AZ (Vocus) September 21, 2010
Arizona data center CoreLink Data Centers, a multi-state data center operator, announced its Phoenix, Arizona data center will host a VIP Lunch and Learn event on Tuesday, September 28, 2010 from 11:30 a.m. to 1:30 p.m.
The event, entitled 'Why Outsource Your IT Infrastructure,' will provide attendees the opportunity to view the latest technology in Arizona data centers. They will also learn about the latest trends in outsourcing IT infrastructure in health care, retail, banking, and other sectors.
The event will be hosted by CoreLink Data Centers' National Account Manager, Barry Coe. It provides a great opportunity for interested parties to network with key IT contacts while learning about the latest technologies. A catered lunch will be provided.
"CoreLink Data Centers is very excited to host this special event," said Michael Duckett, President of CoreLink Data Centers. "It will be a great networking opportunity and it will provide a forum for IT leaders to learn about the latest technology and outsourcing trends in the IT industry."
'Why Outsource Your IT Infrastructure' is the second in a series of Special VIP Lunch and Learn Events hosted by CoreLink Data Centers. It will be held at CoreLink Data Centers' Arizona data center located at 3110 N. Central Ave. Suite 151, Phoenix.
Individuals who are interested in attending 'Why Outsource Your IT Infrastructure' should email barry.coe@corelink.com or call (602) 845-3045. For more information visit http://www.corelink.com.
CoreLink offers all sized businesses, from large multi-national enterprises to small and medium sized businesses, the flexible co-location solutions and expert service they need to maintain their critical IT infrastructure.
CoreLink customers enjoy the following benefits:

Guaranteed uptime for mission critical applications
The ability to scale without being concerned with infrastructure constraints
Lower capital and maintenance expenses driven by a reduction in internal infrastructure needs
A decrease in operating expenses due to outsourcing facility management
Peace of mind knowing CoreLink's "state-of-the-art" data center supports their critical and customer facing IT infrastructure.
About CoreLink Data Centers
CoreLink is a leading co-location provider of critical infrastructure services delivered on a "state of the art," robust and environmentally friendly technology platform. By leveraging data centers in Chicago, Seattle, Phoenix, and Las Vegas with access to massive and diverse network connectivity, CoreLink delivers small, medium and large enterprise customers and service providers with high quality and uniquely agile, data center services. CoreLink's focus on aligning customer needs with the proper solution, combined with a relentless focus on service, provides the flexibility and peace of mind all businesses require from a data center provider.
For additional information regarding CoreLink locations, including their newly expanded Phoenix, Arizona data center, please visit http://www.corelink.com or call 866.435.2375.
###