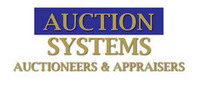 Phoenix, AZ (Vocus) September 28, 2010
Phoenix auction firms, United Country – Supreme Auctions and Auction Systems Auctioneers & Appraisers, will feature piece of history – a community's history and a family's history – on the auction block next month. The New River Station Restaurant and Saloon located along Highway I-17 in New River, Ariz., just 15 minutes outside Phoenix, will be auctioned on Thursday, October 28 and offered absolute, without reserves and sold regardless of final price.
Originally constructed in the late 1800s with a deed signed by President Harry S. Truman, the New River Station's history includes use as a convenience store along the much anticipated highway, one of the area's first Greyhound bus stations, a sheep shearing operation, and a feeding station for work crews in 1947 when the highway construction began. Over the years, the original structure has been expanded, but has kept its old-fashioned appeal. The property, which has been operated as a restaurant for more than 20 years, is known for both its historical significance and its menu and music by the large customer base it has attracted through its longevity and convenient location along I-17. In 2009, the restaurant underwent an extensive remodel with $500,000 in improvements including a new kitchen. The property is being sold as is, with its complete inventory.
"This auction is the chance of a lifetime. The highest bidder can literally buy on auction day and have an operational business immediately – it truly is an incredible turn-key business with an established and loyal customer base. Add to that the fact that the property and its entire contents are being sold absolute, regardless of final price," said Maverick Commins, president and auctioneer with United Country - Supreme Auctions who will be conducting the auction in conjunction with Auction Systems Auctioneers & Appraisers