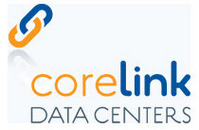 At Turbulin we rely on our colocation provider to ensure that we will experience a stable environment with no downtime
Phoenix, AZ (Vocus) May 18, 2010
Phoenix colocation provider, CoreLink Data Centers, is now providing Turbulin with innovative colocation solutions. CoreLink's services include high performing network and IP offerings, performance and availability, transparency, 100% uptime service level agreement and flexible contract terms.
"At Turbulin we rely on our colocation provider to ensure that we will experience a stable environment with no downtime," said Vester Conyers, Chief Operating Officer for Turbulin. "CoreLink's colocation service has provided us with this stable environment and our relationship with CoreLink has greatly benefited our company as well as our customers."
Turbulin is a powerful and affordable web solution for rapidly designing and managing a virtual contact center. The company's platform provides access to an online community of independent contact center agents, VOIP services, and training tools. The result is a flexible contact center strategy that allows clients to control contact center costs, enhance customer experience, and improve overall global scalability.
Turbulin was experiencing numerous difficulties with their previous colocation provider and decided to choose a new one. They researched a number of facilities in the valley and determined that CoreLink provided superior service at a reasonable price. Turbulin experienced numerous problems with power outages and Internet issues with their former colocation provider but have not experienced any of these issues with CoreLink.
"CoreLink provides great colocation solutions with the flexibility to serve businesses of all types and sizes." said Rick Crutchley, Vice President & General Manager of CoreLink Data Centers. "Our pre-packaged bundles allow us to deliver increased efficiencies through reliable and innovative technology solutions at an affordable price."
CoreLink Data Centers offers data center services from locations in Las Vegas, Seattle, Chicago and Phoenix, including colocation and enterprise hosting, in secure, environmentally controlled facilities. Their services provide the following benefits to small and medium sized businesses: improved uptime for mission critical applications, ability to scale without infrastructure concerns, reduced capital costs for facility infrastructure, reduced labor expenses associated with facility management and a state-of-the-art facility to support our customers sales process. Contact CoreLink Data Centers for more information about Phoenix colocation providers.
For more information about Turbulin visit http://www.turbulin.com/.
About CoreLink Data Centers
Founded in 2007 CoreLink Data Centers offer state-of-the-art facilities, colocation services and the management of mission-critical business applications for high bandwidth networks. The company brings together the best in colocation and reliable network solutions to provide a high quality service for day-to-day network requirements, disaster recovery and business continuity solutions. CoreLink is backed by M/C Ventures of Boston. CoreLink's datacenters are located in Las Vegas, Nevada, Phoenix, Arizona, Seattle, Washington and Mount Prospect, Illinois.
For additional information regarding CoreLink locations, please visit http://www.corelink.com or call 866.435.2375.
# # #