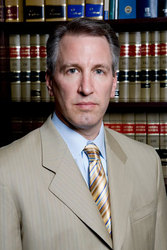 As young business people they are concerned not only with their own will being when drinking at business functions, but also the well being of their clients and business associates
Tempe, AZ (Vocus) May 30, 2010
Phoenix DUI Lawyer, David Michael Cantor, spoke to the Young Adult Forum regarding DUI laws and punishment on Tuesday, April 20, 2010.
The Young Adult Forum has approximately 40 branches throughout the United States and is comprised of young adults ranging in age from 23 to 35 who are business-based professionals in local communities. Due to the fact that these young adults are involved in business networking and are very social, they felt it was important to learn about DUI laws.
"As young business people they are concerned not only with their own will being when drinking at business functions, but also the well being of their clients and business associates," said Phoenix DUI Lawyer David Michael Cantor.
Cantor explained the various punishments between first, second and third offense misdemeanor DUIs, as well as how varying blood alcohol concentration readings can affect the amount of mandatory minimum jail time.
Cantor concluded his speech by telling the young adults, "The best piece of advice I can give you is that if you do go out and drink, the moment you order a third drink you should plan on calling for a ride home that night." Cantor followed up this advice by providing the numbers of various taxi companies, black car services and other transportation providers.
For more information about the Law Offices of David Michael Cantor visit http://www.dmcantor.com.
About the Law Offices of David Michael Cantor
The Law Offices of David Michael Cantor feature criminal defense attorneys in Arizona who are ready to represent you. As Arizona's premier defense lawyer, David Michael Cantor defends DUI/ DWI cases, vehicular crimes, homicide, drug and sex offenses, white collar and property crimes. David Michael Cantor is AV Rated – the highest rating possible – and was voted a Top 100 trial lawyer. David Michael Cantor has been interviewed and has appeared on Inside Edition, the CBS Morning Show, Good Morning America, CNN Prime News, Hannitty and Combs, and every local news channel including Univision. In addition, his cases have been covered by CNN, MSNBC, and even Howard Stern.
# # #