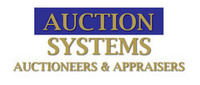 This Phoenix police auction has an incredibly large selection of valuable items
Phoenix, AZ (Vocus) October 12, 2010
Auction Systems Auctioneers & Appraisers Inc., will be hosting a Phoenix police auction featuring vehicles, police confiscated and forfeited jewelry, confiscated property, city surplus, school district supplies and equipment, restaurant equipment, commercial equipment and much more on Saturday, October 16, 2010.
Items of interest for this Phoenix police auction include: police bicycles, a Samsung 40" monitor flat screen, Yard Vac 5HP, Miller Dial Arc Welder, Husky 32 gallon compressor, an Xbox 360, Scuba Pro Buoyancy Classic Scuba gear with regulators, Rhino air hockey table, a Nordic Trak elliptical machine, Oakley and Prada glasses, Imac G5 computer with widescreen, a Lou Vuitton wallet, Kobler & Campbell upright piano, new Medline medical scrubs, new Nova from memory foam pillows and more.
"This Phoenix police auction has an incredibly large selection of valuable items," said Deb Weidenhamer, CEO of Auction Systems. "It will provide auction attendees with an opportunity to bid on a variety items from police bicycles to designer glasses."
The auction will be held on Saturday, October 16, 2010 and will begin at 9:00 a.m. at Auction Systems located at 951 W. Watkins in Phoenix. All of the items listed in the auction may be previewed and inspected by interested bidders on Thursday, October 14, 2010 from 4:00 p.m. to 6:00 p.m., Friday, October 15, 2010 from 10:00 a.m. to 2:00 p.m. and on auction day from 8:00 a.m. to 9:00 a.m., one hour prior to the auction.
Interested parties can visit Auction System's auction schedule for more information about this police auction.
About Auction Systems Auctioneers & Appraisers, Inc.
Auction Systems Auctioneers & Appraisers, Inc. is the Southwest's most active auction and appraisal company. Auction Systems features live and live simulcast auctions and appraisals of stolen and confiscated Police and personal product including cars, tools, electronics, jewelry, sporting, coins and surplus, as well as auctions of commercial and heavy equipment, real estate, antiques, guns, estate and business liquidation and bankruptcy.
Based in Phoenix, Arizona and an INC. 500 company, Auction Systems is one of the fastest growing privately held companies within the United States. Additionally, Auction Systems is an ICIC INC. 100 company and is ranked as the #1 fastest growing woman-owned business and the fifteenth fastest growing business overall within the inner cities of the United States. Auction Systems is featured in TLC's newest reality series, AUCTIONEER$.
Auction Systems Auctioneers & Appraisers, Inc. can be found on the web at http://auctionANDappraise.com.
# # #