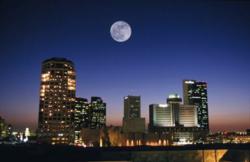 Phoenix, AZ (PRWEB) January 17, 2012
Market Target, a Leading Provider of SEO Consulting Services and SEO in San Diego announced today the launch of new Phoenix SEO Services and Phoenix Search Engine Optimization. Creating a successful business in today's economy can be extremely challenging. Phoenix business owners may find their revenue is nowhere near what is necessary to maintain their operation. Market Target believes the answer is a comprehensive marketing campaign with a focus on search engine optimization that translates into generating leads and creating new business. This is why Market Target is offering a new offering focused on SEO Services in Phoenix.
Many SEO and web firms will develop a website, lay the foundation, and then take a step back. These services may occasionally offer a momentary boost in new and returning clients, but not the long-lasting changes that growing companies need to thrive. Market Target's team of search engine optimization consultants can restructure any online campaign from the ground up. This means real time information that will deliver measurable results. The Market Target team will work closely with all social networking sites, Bing, Yahoo, and Google SEO to reach the demographics that companies are targeting.
Website SEO is not just an understanding of search mechanics; it is the ability to attract traffic in a repeatable manner without the recurring or per click costs associated with PPC advertising. For companies that are looking for an effective online campaign Market Target provides the solution.
About MarketTarget
Since 2009, MarketTarget has been a leading provider of Search Engine Optimization, Search Engine Marketing and SEO Training Services. As a full service San Diego SEO services firm, MarketTarget also offers full service web marketing, SEO consulting services and custom SEO training options specifically tailored for small businesses. What sets Market Target apart from the competition is a mixture of Results, Communication, Pricing and Service. Our team of SEO Consulting Experts is focused on delivering SEO Services for San Diego, Los Angeles, Phoenix, San Francisco and Las Vegas. To learn more about what Market Target can do for you, please call 877-828-0196, email us marketing(at)markettarget(dot)com or visit our website at http://www.markettarget.com
Market Target has offices in the following locations;
Market Target Carlsbad
1902 Wright Place Suite 200
Carlsbad, California 92008
877.828.0196
Market Target San Diego
445 Eastgate Mall Suite 200
San Diego, California 92121
858.433.8659
Market Target New York
590 Madisson Avenue
New York City, New York 10022
212.256.9141
###