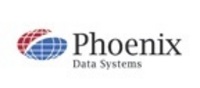 Using EDC Metrics to Improve Clinical Trials
DALLAS (PRWEB) September 19, 2008
Phoenix Data Systems is one of three finalists in the 2008 Data Driven Innovation Award, for its "Complex and robust data cleaning edit check system (Smart Forms for Smarter Trials)". The award recognizes an outstanding vendor/sponsor relationship that developed a new technology based product or service to innovatively address the sponsor's study needs from a clinical data management perspective. The competition is open to any partnering organizations in the clinical data management industry, of any size, operating anywhere in the world. Winners will be announced during the Data Driven Innovation Award Reception on Monday, September 22, being held at Texas Stadium.
"At a cost of more than $800 million dollars to develop a new drug, new approaches are needed to drive down costs for today's pharmaceutical and biotechnology companies, as well as for consumers," said Stephen Boccardo, VP of Sales for Phoenix Data Systems. "Phoenix Data Systems represents the best value in EDC for today's clinical studies, helping to improve efficiency in drug development, save valuable staff time and increase bottom line results."
PDS at SCDM 2008
Highlighting the expertise of the company and its staff, Jennifer Price, CCDM and Senior Director, Clinical Solutions for PDS will present a session on "Using EDC Metrics to Improve Clinical Trials" on Tuesday, September 23, 2008 from 10:30 a.m. to 12:00 p.m. The presentation will aim to give the participants ideas and solutions as to how applying the right metrics at the right time can help a project run smoothly and efficiently.
Jonathan Andrus, CCDM and VP of Data and Study Operations for PDS, has served as Chair of the Society for 2008 and will update all attendees regarding the progress of SCDM during the General and Business Sessions. Mr. Andrus is also the editor and a major contributor to the new EDC chapter of the GCDMP published by SCDM.
About Phoenix Data Systems
Phoenix Data Systems, a subsidiary of Bio-Imaging Technologies, Inc (NASDAQ:BITI), is a global provider of clinical data services including electronic data capture (EDC) and comprehensive eClinical data solutions. PDS offers Full Service EDC -- a unique combination of EDC, interactive voice response, reporting, and data management services that delivers value and efficiency while supporting all phases of clinical drug development. PDS has conducted 600+ trials (September 2008). Additional information about Phoenix Data Systems is available at http://www.phoenixdatasystems.net.