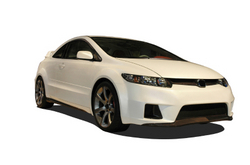 Payday loans are short-term loans that are secured with a paycheck, but unfortunately many men and women in the Phoenix area and other parts of Arizona are ineligible for them due to the state of the job market and their employment status
Phoenix, AZ (PRWEB) April 2, 2010
Title loans are becoming more popular among Phoenix area consumers, according to 1-Stop Check Cashing. At the onset of the economic downturn, payday loans were a common solution for families seeking ways to make ends meet. Now, as the state's joblessness rate continues to rise, many families are ineligible for payday loans, and are instead seeking auto title loans to help secure funds for rent, mortgage payments. utility bills, daycare, groceries and other common household expenses.
"Payday loans are short-term loans that are secured with a paycheck, but unfortunately many men and women in the Phoenix area and other parts of Arizona are ineligible for them due to the state of the job market and their employment status," said Hector Garcia, manager. "However, short-term help is still available. Families who have a clear title are instead seeking financial relief by applying for title loans. It's a quick, hassle-free solution that can help them meet their financial obligations. Additionally, the title loan application process is simple and many customers can get approved in less than one hour."
1-Stop Cash Checking is a leading provider of short-term financial products in the state of Arizona. The company offers title loans to applicants with a clear car title, without credit checks. Title loans up to $50,000 are available, and applications can be submitted online, over the phone or at a convenient 1-Stop Check Cashing location in Phoenix, Gilbert, Chandler, Glendale or Kingman, Arizona. Title loans have flexible terms and applicants are able to keep their cars.
"We're all living in tough financial times, and 1-Stop Check Cashing is committed to helping families who need assistance with common financial challenges," said Garcia. "A title loan can bring families peace of mind and help them sleep easier knowing that their bills are paid."
To apply for a car title loan, or request more information about 1-Stop Check Cashing's financial products and services, visit http://www.1stopcheckcashing.com or call (623) 565-8935. Sign up today for the site's online sweepstakes for a chance to win a scooter, golf clubs or an iPod.
About 1-Stop Check Cashing
Based in Arizona, 1-Stop Check Cashing is a leading provider of payday loans, auto title loans and other short-term financial products and services. The company currently has stores in Phoenix, Gilbert, Chandler, Glendale and Kingman. Visit http://www.1stopcheckcashing.com for more information.
###