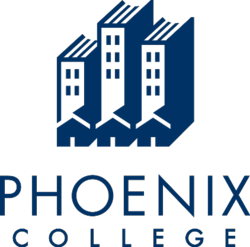 We want people to interface with those who have worked on these films. It is a community event but we also want it to be educational. --Trino Sandoval, Festival Founder & Director
Phoenix, AZ (PRWEB) March 30, 2012
The 2012 Phoenix College Latino Film Festival joins in the celebration of Arizona's Centennial this year by showcasing Arizona filmmakers.
The 13th annual festival, which runs from April 10-13, will feature eight films with directors or producers with strong Arizona ties and connections.
The first three days of the festival will feature documentaries covering themes ranging from the controversy over SB1070 (SB1070: The Faces) to Mexican-American civil rights (The Lemon Grove Incident) to a historical look at Arizona's Mexican heritage (Arizona's Mexican Heritage: an American Story).
The latter was directed by Phoenix College's own Pete Dimas, who retired last year after a long and productive career as a history professor.
The filmfest concludes with five short films on the final evening, with only one of those films produced in documentary style. The short films range in length from 6 minutes to 28 minutes.
Screenings for each day of the festival begins at 7:00 p.m. The event is free and open to the public.
Keeping with tradition, meaningful discussions with the director or producer of each film will take place after the screening. On the final day, two persons will be featured.
"We want people to interface with those who have worked on these films," said Trino Sandoval, festival founder and director and a Phoenix College faculty member. "It is a community event but we also want it to be educational."
On Tuesday, April 10, Renato Avalos, director of "SB1070: The Faces," will be the featured guest. On Wednesday, April 11, Arizona State University Professor Paul Espinoza, producer of "The Lemon Grove Incident," will be featured, and on Thursday, April 12, PC's Dimas will discuss his film "Arizona's Mexican Heritage: an American Story: Episode 1. The Origins."
On the festival's last day, Friday, April 13, Dr. Diane Hawkey, an anthropologist/filmmaker who is also a Phoenix College adjunct faculty member, will lead the post-film discussion and be joined by Yovani Flores, a screenwriter and actress in one of the featured short films.
All movies of this year's featured films are in English and will be shown at Phoenix College's Bulpitt Auditorium, 1202 W. Thomas Road in Phoenix. For more information, call (602) 285-7660 or visit http://www.phoenixcollege.edu/latinofilmfest.
The film festival would not be possible without the generous support of the Phoenix College Liberal Arts Department and Maricopa Community Colleges.
Schedule of films:
Tuesday, April 10, 7 p.m.
SB1070: The Faces (2010)
Director: Renato Avalos
Followed by a discussion with the director
Wednesday, April 11, 7 p.m.
The Lemon Grove Incident (1985)
Director: Frank Christopher
Followed by a discussion with the film's producer/writer Paul Espinosa
Thursday, April 12, 7 p.m.
Arizona's Mexican Heritage: An American Story: Episode 1. The Origins (2011)
Director: Pete Dimas
Followed by a discussion with the director
Friday, April 13, 7 p.m.
Short film program to be followed by a discussion with Dr. Diane Hawkey (anthropologist/filmmaker) and Yovani Flores (screenwriter/actress).
Thresholds (2011)
Director: Linda Garcia Merchant
El Sueno (2011)
Director: Daniel Tantalean
Sacrificios (2010)
Director: Miguel Munguia
Watashi-wa Lowrider (2010)
Director: Luke Dorset
The Tale of El Gusano [the Worm] (2002)
Director: Duncan Pace