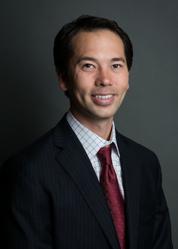 Over 50 insurances including Medicare, Medicaid, Major Medical, Worker's Comp and Personal Injury Claims are accepted at the new location!
Phoenix, AZ (PRWEB) April 18, 2013
Arizona Pain Specialists has added a new pain doctor and another clinic right in Phoenix! The location is currently accepting new patients and has a beautiful interior including a procedure room and chiropractic treatment on-site. The clinic offers both medication management along with interventional pain management, with most insurances being accepted, including Medicare, Medicaid, AHCCCS, Personal Injury, Worker's Comp and Self Pay. For more information and scheduling please call (602) 507-6550.
Dr. Jack Anderson graduated from the University of Oklahoma in 2002 and is a recent graduate of the Arizona Pain Medicine fellowship program. His expertise is in both traditional and alternative forms of pain treatment including both pain management medication therapy and interventional pain management treatment.
Dr. Anderson is able to effectively treat chronic pain, cancer pain, headaches, sciatica, back or neck pain, RSD and Failed Back Surgery. The staff is top notch and part of the Award Winning team that has won the Patient's Choice Award 5 years in a row.
At the new Phoenix pain management location Dr. Anderson works closely with the physical rehabilitation department, the chiropractors and acupuncturists to help patients achieve their best pain relief outcomes. Dr. Anderson attempts to individualize treatment plans so the best outcomes are achieved. Less than 5% of patients at Arizona Pain end up needing surgery.
The clinic accepts over 50 different insurance plans including almost all major medical, Medicare, Medicaid, Worker's Compensation, Personal Injury liens and self-pay.
The Phoenix pain clinic is often able to see patients within just a couple days sometimes even right away with the chiropractic doctors. This is especially helpful for those of been injured in an auto accident and need assistance right away.
With the Phoenix location now being open at Desert Ridge just off the Highway 101, Arizona Pain now has four Valley locations serving both the East and West valley along with Scottsdale and now metropolitan Phoenix.
For scheduling appointments, call 602-507-6550.