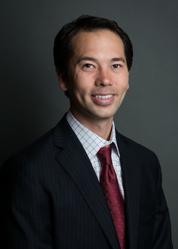 Arizona Pain has a new Phoenix pain clinic, and patients are able to get in quickly for both medication management and interventional procedures.
Phoenix, AZ (PRWEB) April 12, 2013
New patients are now being scheduled at the newest location for Arizona Pain Specialists. The premier Phoenix pain clinic now has four locations, with the latest being just off of the 101 at Desert Ridge. The pain center offers comprehensive treatment options, including cutting edge treatments such as platelet rich plasma and radiofrequency ablation. For more information and scheduling, call (602) 507-6550.
Keeping in line with the quality facilities and care offered by Arizona Pain, the new location has a contemporary setting with a quality Fellowship trained pain management doctor.
Dr. Jack Anderson recently completed the Arizona Pain Medicine Fellowship program And provides both medication management along with interventional pain procedures.
In addition, Phoenix chiropractor treatment, spinal decompression therapy, physical rehabilitation and acupuncture are also offered. This is in line with all of the Arizona pain locations, where comprehensive pain relief treatments are provided under each roof.
Over 50 insurances are accepted at the new pain clinic in Phoenix, including major medical, Medicaid, Medicare, access, personal-injury claims, Worker's Compensation and self-pay as well.
As mentioned, new patients are now being accepted at the Phoenix pain center location. The chiropractic treatment same-day appointments are often available, and getting into see Dr. Anderson may only take 2 to 4 business days. For more information and scheduling, call 602-507-6550.