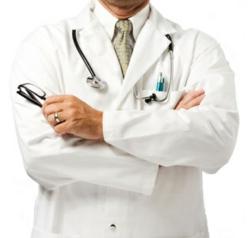 The Arizona website preferredpaincenter.com has thousands of pages of pain management education.
Phoenix, AZ (PRWEB) January 10, 2013
One of the nation's leading pain management websites, PreferredPainCenter.com, has completed an online textbook containing thousands of pages. For years, the site has been growing continuously and generates thousands of monthly views to those in need need of vital pain education.
According to the Institute of Medicine, approximately one in three Americans suffers from acute or chronic pain. With over 100 million Americans dealing with pain, there is a significant need for educational material that is up to date and comprehensive.
"My purpose in writing the pain management textbook was to promote knowledge in those suffering. Knowledge is power. It helps promote better outcomes, as people then may know what questions to ask their Phoenix pain doctors, or wherever they reside," said David Greene, MD, CEO of the Arizona Pain Network.
The textbook contains educational material on pain conditions along with alternative and conventional treatments such as injections, chiropractic and acupuncture.
Along with the online textbook, the site is attached to a YouTube channel containing hundreds of original videos on pain conditions. The channel has generated close to 100,000 views, with videos on epidural and facet injections along with the latest technological advancements in pain management and regenerative medicine such as stem cell injections.
"For years, I've been growing the site and video channel. It's exciting to see the traffic generated, which is now over 15,000 hits a month," added Greene.
Along with the thousands of pages of content, the site showcases the leading pain clinics in Arizona, Arizona Pain Specialists. The Award Winning and Board Certified pain doctors and chiropractors provide comprehensive treatments at multiple clinics throughout the Valley.