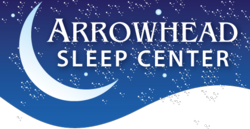 Arrowhead Sleep helps people everyday successfully treat sleep disorders. Multiple Board Certified specialists help adults and children get a great night's sleep!
Glendale, AZ (PRWEB) January 01, 2013
One of the Valley's premier sleep clinics, Arrowhead Sleep Center, now has three Board Certified sleep specialists. The Glendale and Phoenix sleep center is a comprehensive clinic that treats both adults and children's sleep disorders with diagnostic testing and treatment. Those in need should call (623) 688-1911.
According to the American Academy of Sleep Medicine, sleep apnea affects approximately 10% of the population. This may affect a person's mood, ability to concentrate and lead to difficulty with relationships, especially if snoring is involved. Successful treatment is available at Arrowhead Sleep Center.
The three Board Certified sleep specialists at the Valley sleep center are Drs. Ajitpal Mann, Vinod Patel and Salam Rafique. Between the three, they contain an extensive array of sleep knowledge, able to effectively diagnose and treat a broad spectrum of adult and children's sleep disorders.
Arrowhead Sleep Center is one of the few sleep study clinics in Phoenix accredited by the American Academy of Sleep Medicine. This allows patients to rest assured their sleep center is of the highest quality for evaluation, education, sleep study data acquisition and treatment.
The Center has several rooms available for sleep studies along with examinations. Some rooms allow for family members to stay along with patients. In addition, patients are provided breakfast after the study is complete and rides if necessary.
Almost all insurances are accepted including the major commercial plans, Medicare and AHCCCS, and discounts are provided to cash patients. Call (623) 688-1911 for more information and scheduling.