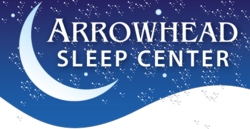 Arrowhead Sleep Center offers comprehensive diagnosis and treatment for both children and adult sleep disorders.
Phoenix, AZ (PRWEB) January 09, 2013
One of the premier Phoenix sleep clinics, Arrowhead Sleep Center, is now offering diagnostic services for both adult and childrens sleep disorders. The Phoenix sleep center is one of the few sleep labs in the Valley that is fully accredited by the American Academy of Sleep Medicine. For more information and scheduling call (623) 688-1911.
According to the medical website RightDiagnosis.com, one in six Americans has a sleep disorder. The most common sleep disorder seen in the US is obstructive sleep apnea, which affects over 15 million adults. Arrowhead Sleep Center has three Board Certified Sleep Doctors on staff to help with diagnosis and treatment.
The three doctors are Drs. Vinod Patel, Ajitpal Mann, and Salam Rafique. They are able to effectively treat the full spectrum of sleep disorders from narcolepsy to sleep apnea, restless leg syndrome, shift work disorder and more. All are competent Phoenix sleep apnea doctors.
The sleep center is unique by offering rides for patients along with a full breakfast after sleep studies are performed. Some of the exam rooms are large enough for family members to stay with patients. Over 40 insurance plans are accepted, and significant discounts are offered for cash patients.
Medicare and Medicaid plans are accepted as well. The Center often performs Department of Transportation studies. Call (623) 688-1911 for more information and scheduling.