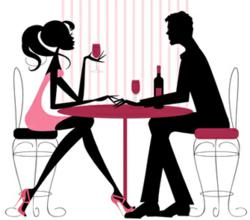 Livelinks is a way to make connecting to people easier since you can do it in
the comfort of your own home using your own voice, but it's only the beginning of a
future relationship
(PRWEB) February 27, 2012
Livelinks, North America's largest phone chat line for singles, is officially announcing its Date Night Contest, the first of many such competitions that help cement connections made on the line.
The latest competition is meant to reward users who use Livelinks to find their next relationship, and encourage members to make the kind of connections on the phone that lead to taking it to the next level by meeting in person.
"No set of algorithms, daily matches or personality tests can ever compete with meeting a potential partner face to face," says product manager, Sean Ryan. "Livelinks is a way to make connecting to people easier since you can do it in the comfort of your own home using your own voice, but it's only the beginning of a future relationship."
Livelinks strongly encourages safe dating practices. Among the tips posted on the Livelinks web-site (http://www.livelinks.com/guidelines/safety-tips) is the recommendation that members always meet in a public place, such as a restaurant or coffee shop.
To enter the contest, callers must actively use the line and chat with someone they'd like to meet in person. Once they have, they can enter via the Facebook fan page with a brief paragraph explaining why they deserve to win.
Entries must be submitted before March 1st, so there is still plenty of time to enter. The winners will be announced on March 15th. Those interested can also follow Livelinks on Facebook and Twitter for more updates regarding this and future contests.
###