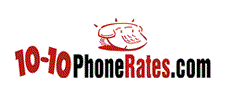 Callers to India should take advantage of the cheap phone service with voice-quality as clear as the call of a Kingfisher.
(PRWEB) October 28, 2013
A traditional phone company's calling rates to India can make paying a monthly phone bill as hard as crossing the Himalayas. Thousands of US customers that make frequent calls to India for business or pleasure have been switching over to the cheap alternative of Voice over Internet Protocol, also called "VoIP", telephone service. VoIP uses the Internet to transmit calls rather than the legacy copper-line system. The monthly charge for service is far lower than traditional service, and international calling rates begin as low as two cents per minute, with no "peak-hours" or black-out calling times. Because there are many VoIP service providers coming onto the market, the telecommunications experts at 1010PhoneRates.com have sifted through the service plans, reviews, and monthly charges of dozens of companies to announce "The Top Three VoIP Service Providers" for cheap phone calls to India.
1. VoIPo
VoIPo provides both residential and business service for as low as $6.21/month. That price is available with a two-year service plan that costs $149.00. The plan also features unlimited calls anywhere in the US and Canada and 60 minutes of calls to India per month. After the initial 60 minutes have been used, calling rates to India begin at two cents per minute, any time of day or night. If a customer wishes to use an analog phone rather than an Internet phone, VoIPo will supply an adaptor at no cost, and even pay for the shipping and the setup. VoIPo also offers 40 features with their service including caller ID, call waiting, call forwarding, three-way calling, and dozens more.
2. AXvoice
AXvoice offers monthly service starting at $6.25/month with calling rates to India starting at three cents per minute to a land-line telephone number or two cents per minute to a mobile number. The plan also provides unlimited calling anywhere in the US and Canada at no additional cost above the monthly bill. Their competitive international rates are complemented with hardware and activation included, and portable phone numbers. The AXvoice mobile application can be downloaded onto a smart-phone or any "Internet-enabled device" to make calls on the go at the same low rates. The mobile VoIP app works with any of their calling plans, which are all available without a contract, and come backed by a 30-day, money-back guarantee.
3. PhonePower
PhonePower domestic international calling plans start at $5.99/month, and the small business plan at $14.99/month. The domestic rate is based on a 1 year pre-pay of $143.76 for the first year and the second year of service is provided without charge for the service, only the billable minutes. Both plans include unlimited calling anywhere in the US, Canada, and Puerto Rico. The domestic plan includes 60 minutes of calls to India and after that rates are 2 cents per minute. The small business plan at $14.99/month comes with 20 hours of calls to India for more frequent calling, and 45+ features to enhance efficiency and high call quality. Both plans have a 30-day money-back guarantee, and the prices are subject to change without notice.
Callers to India should take advantage of the cheap phone service with voice-quality as clear as the call of a Kingfisher. Customers who call India frequently or only every so often can benefit greatly from the inexpensive, next-generation service of VoIP, and the many VoIP telephone service providers now offering extremely low calling rates to India and elsewhere. As all VoIP service providers have different plan prices and features, customers should consult more than one provider to determine which one best suits their needs. To compare VoIP service providers plans, rates, and features, visit 1010phonerates.com