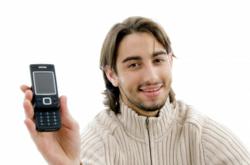 Preliminary searches are also provided to provide a search foundation for a match of a first name, last name or other search criteria.
Phoenix, Arizona (PRWEB) January 09, 2013
Phone lookups are one way that someone can use to verify ownership information from almost any cell phone in the U.S. A new website has launched online to help simplify phone number lookups and provide more useful data to users. The Reverse Mobile company has opened access to its national databases to help provide a secure way to search landline and mobile numbers online to verify or locate phone ownership information.
Use of cell phones has grown in the 21st century due in part to technological advancements and mobile broadband. Phones are now capable of being a single communication device and millions of citizens use these on a daily basis. Prank phone calls, prank text messages and phone scams still remain common in the United States.
The phone lookups now offered online are designed to help reveal more than the first or last name of a caller. This goal of this company system is to provide one of the most comprehensive databases available for millions of phone records online.
A premium section has now been added with the launch of the company website. This premium section provides more useful data to searchers apart from traditional Caller ID data. The advanced data can reveal the street address, former address, age and other data that might be useful to someone verifying or discovering this information for the first time. All of this search activity takes place in a secure area of the ReverseMobile.com website.
Preliminary searches are also added to provide a search foundation for a match of a first name, last name or other search criteria. This search tool has been created to give the most basic access of the system and offers an efficient way to search multiple numbers. The annual plans that are now available do provide unlimited searches of landline and mobile numbers. This new service can be used to add an extra layer of security to social media accounts or other instances when phone records would prove useful.
To go with the company launch online and brand new services, a guarantee of the search data is given to each user of the system. A search that returns no data or if users are not completely happy with the system receive a full guarantee of any premium plan purchase.
About Reverse Mobile
The Reverse Mobile company launched its first service online in 2009 and is now a full-time phone lookup company. The 2013 launch of the new company website is helping to provide a secure online resource that adults can use for phone verification services. The national databases that are linked together through this company provide nearly one billion phone records of U.S. based numbers. The Reverse Mobile company is one of few providers online that offer secure access in preliminary or premium searches. The company database is routinely updated to ensure all data that is reported remains as accurate as possible for users.