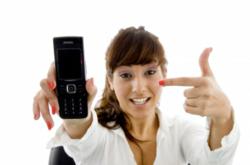 The Reverse Mobile company has developed a unique way to trace a number online.
Fargo, North Dakota (PRWEB) December 05, 2012
Reverse Mobile is now offering its phone number lookup tool online to the public. With the millions of cell phone users now in the U.S., it can be difficult to trace some of the numbers that appear as unlisted or unknown through caller identification.
The Reverse Mobile company is now giving instant access to number lookups online from its national database.
A phone book, phone directory or directory assistance can provide some information to help locate the owner of a phone number. While these directories work for landline numbers, cellular numbers are often left out of public directories.
Some people with a cell phone that know how to opt-out of marketing lists can block the sharing of public data to help keep some numbers from public view.
The Reverse Mobile company has developed a unique way to trace a number online. There are now millions of numbers that are offered through the company database of numbers. This information includes residential and business numbers and is obtained from more than one source. A simple search of this new accessible database could return surprising results to those using it online.
Prank phone calls remain one drawback of using a landline or a mobile phone. While some communications laws help to provide privacy, numbers can still be obtained and used for purposes other than general forms of contact. The new phone number lookup search tool is designed to provide more than just a simple display of a U.S. based telephone number.
The premium section that is offered to searchers online can provide information not normally found through similar database systems. The new data types that are available include first name, street address, last name and telephone service provider information. Al of this information is accessible online or from a tablet or other Internet enabled device.
The annual fee that comes with the premium search is designed to offer men and women the ability to search 365 days each year for any U.S. phone number. Those that are searching for ways to obtain more public information can make use of this new tool for public telephone records verification and acquisition.
About Reverse Mobile
The Reverse Mobile company is one of few online that allow instant access to its private database of millions of public records information. This data management company provides immediate access for simple and premium searches completed online. While reverse phone lookups are popular, information like address and other identifiable information can be accessed from this company's secure online area. The Reverse Mobile company launched its website online in 2009 and routinely updates its millions of public records to provide options to men and women researching public information.