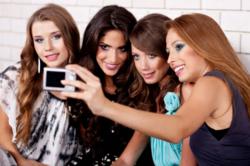 Those that search more than one phone number could benefit from the annual search plans now online.
Seattle, Washington (PRWEB) January 05, 2013
Reverse phone number lookups are now a popular way to find out exactly who is calling a phone number. The CellPhoneRegistry.com company has now opened up its database online that is designed for adult use. This phone number lookup database now offers over a half a billion phone records that can reveal substantial data about the owner of a cell or landline phone number based in the U.S.
Minor cell phone usage has increased in the past decade as more children are requesting cell phones from parents. While there are no age restrictions for mobile usage, the incoming calls that could get through to a child's phone can be hard to monitor for parents.
The new database online can be used by parents that are reviewing phone records to ensure the safety and security of a child.
Social media activity online is now at levels never before seen in previous years. Close to one billion users have created accounts on these popular web portals. While communication is easy to access, public data from these websites is not typically shared. Social media users that want to verify a phone number could access the new reverse mobile database to locate a match in the system online.
The access to this company database is now offered in two ways. The first way is through preliminary searches that can be conducted from any Internet connected device. Users search the system and can find a match. The second way is to access the data through an annual search plan. These provide 365 days of unlimited access to the database. Those that search more than one phone number could benefit from the annual search plans now online.
About Cell Phone Registry
The Cell Phone Registry offers online-only access of its half a billion phone records online. This company provides one of the largest and easiest to use phone number search systems on the Internet. Both landline and cell numbers are instantly accessible through the new and improved company database. The 2009 launch of this company has helped it to expand its services into all 50 U.S. states. Through premium and no cost search plans, adults that use this system can find data from almost any domestic phone number without hiring a third party investigation service.