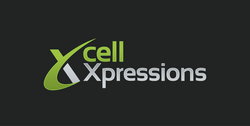 We do one thing, and we do it best: We sell unique, trendy luxury cell phone covers—nothing else.
Cheyenne, WY (PRWEB) March 4, 2011
CellXpressions.com recently launched its remodeled Website to give cell phone enthusiasts around the world access to a wide range of unique, fashion-forward cell phone covers. The luxury online boutique features the world's largest selection of bling cell phone covers, including more than 700 designs in its popular "Cristalina" bling line.
The Website provides an enhanced shopping experience that makes it easy and fun for people to find a stylish cell phone cover that matches their personality. "We do one thing, and we do it best: We sell unique, trendy luxury cell phone covers—nothing else," says Nikki Scaplen, media liaison at CellXpressions.
In addition to the largest assortment of bling cell phone covers in the world, CellXpressions distinguishes itself by offering free standard shipping worldwide—with no minimum order required. The U.S.-based company provides reliable, direct shipping from its facility in North Carolina. CellXpressions also stands behind its products by giving a 30-day satisfaction guarantee on all purchases.
CellXpressions affords consumers the opportunity to choose a unique bling cell phone cover that allows them to talk in style and show off their phone. The Cristalina bling line, which is the company's specialty, gives cell phone owners the ultimate way to "Xpress" themselves. Crystal bling styles run the gamut, including everything from flowers and hearts to geometric, rainbow and zebra stripe designs. "These are the same designs you see Hollywood stars using on their phones, now available at CellXpressions," adds Scaplen.
Besides offering the Cristalina line, CellXpressions sells more than a dozen other types of cell phone cases in a variety of textures and eye-catching designs. The cases come in two-piece, full-coverage designs or one-piece, slim-profile configurations. Regardless of the style, cell phone covers give users a practical way to protect their investment against breakage, scratching and other potential damage. CellXpressions has fashionable cell phone covers for all the most popular brands, including Apple, Blackberry, HTC, Palm, LG, Samsung, Motorola, Kyocera, Sanyo and Pantech. It also offers accessory items like screen protectors and charms to enhance their cell phone's image.
Founded in 2007, CellXpressions is an exclusive online boutique that is leveraging the tremendous popularity of cell phones. Billions of people worldwide rely on cell phones for their personal and business communications. Blackberries, iPhones and other smartphones with computer-like capabilities are quickly becoming indispensible among cell phone users wanting to maximize their productivity. Luxury products like Cristalina bling cell phone covers are enabling consumers to go beyond the ordinary with their mobile phones.
CellXpressions' bling cell phone covers range in price from $15 to $25. For more information about the company's complete line of products, please visit http://www.cellxpressions.com. Or contact the CellXpressions support team at info(at)cellxpressions(dot)com.
About CellXpressions
CellXpressions has been bringing consumers the latest styles in cell phone covers since 2007. The innovative online boutique specializes in the ultra-trendy Cristalina bling line and offers cell phone covers for major brands. The recently-remodeled Website represents the world's largest collection of luxurious bling cell phone covers. CellXpressions is based in Cheyenne, Wyo. and distributes products worldwide from its shipping center in North Carolina.
# # #