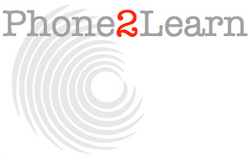 A learning conversation...Something we do in the classroom. Something we do in the office...Something we do on the telephone... Something we do each and every day.... The most natural way to learn.
London, UK (PRWeb UK) September 14, 2010
Released to the market today is the latest in a range of innovative services offering learning at the point of need for the user. Phone2Learn uses voice recognition to identify the user need and delivers in 'Droplets', small snippets of learning joined together and recalled as they need them. The user engages in a 'learning conversation' with either a recorded voice or a text-to-speech program. They're provided with the information they need in easy stages, step-by-step.
Phone2learn is what Trainer1 call, with tongue-in-cheek, 'just-too-late' learning – what users need when they're up against it. And if they need a visual focus to be on the job rather than on a screen, and they've got a hand free to make a call then this is a great option.
Neil Lasher, CLO of Trainer1, said, "A learning conversation...Something we do in the classroom. Something we do in the office...Something we do on the telephone... Something we do each and every day.... The most natural way to learn. Ask for what you need and have someone explain it to you as and when you need it and at a pace you can absorb. Now delivered to the phone in your hand. The most natural way to use your mobile phone to learn what you need when you need it ".
Released in time for the IITT conference in London last week, where it received much interest, Trainer1 continues to provide cutting edge tools developed with the learner in mind, not just the use of technology.
Lasher continued, "This delivery in mLearning combined with the natural social learning model of conversation, promotes the development of individual emotional and practical competence as well as the perception of oneself and the acceptance of others with their individual competencies and limitations. This service considers how the user wishes to learn and when they want to take learning and delivers it seamlessly, just at the point of need. We have many uses for this technology including training, museum information, help desk first line and customer product information, all without the need for human intervention."
Notes for Editors:
Simple, hosted in the cloud and delivered as 'Droplets' the ultimate in mobile learning delivery working on every single mobile platform as well as the phone on your desk.
Trainer1 have harnessed the latest in voice technology and Automated Speech Recognition: Not a telephone answering system that says 'press 1 for sales', but a speech recognition system that understands your voice without the need for voice training.
Phone2Learn understands your voice, is able to understand your request and a conversation is started with your very own one-to-one trainer using either the latest text to speech synthesised voices or actual recorded real voices.
If the training delivered requires you to complete some steps, you will be given a code at the end of each step, and the call will finish to allow you to complete the step in your own time. Call again and say the code and your Learning Conversation will continue where it left off.
Users will have full control over the pace and quantity of their learning. Stop whenever they feel comfortable to continue on their own or return as many times as needed to complete the process. This is the ultimate in 'Just in Time', or, 'Just too Late learning'. (http://www.phone2learn.com)
Keywords
eLearning, mLearning, online-learning, Just-in-time, just-too-late, Trainer1, phone2learn, Neil Lasher, @neillasher
About Trainer1 (http://www.trainer1.com)
Trainer1 is one of the UK's and leading independent e-learning specialists, established in 1992.
Being 'Vendor Neutral', it assists customers to choose from the best available products to achieve their goals - offering many competing tools in the e-learning market. These tools deal with Authoring, Management, Mobile Delivery and Content Production.
Trainer1 offers a range of services to provide an end-to-end e-learning solution, including a number of training courses in instructional design, development and content production, as well as a full London based production service for bespoke development.
Further information from:
Trainer1 Offices and HQ located at Devonshire House, 582 Honeypot Lane, Stanmore Middx HA7 1JS 0207 624 4844 email admin(at)trainer1(dot)com
Neil Lasher, Trainer1, +44 (0) 20 7624 4844
http://www.trainer1.com
# # #