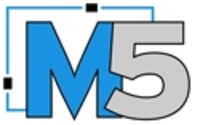 Our goal is to connect and collaborate with our community - that means every call reaches a real person from Alianza, not a machine, which is the antithesis of what we aim to do as an organization
New York (Vocus) October 27, 2008
M5 Networks (http://www.m5net.com), a leading provider of hosted VoIP phone systems and the pioneer in developing the "Voice-as-a-Service" platform and infrastructure, today announced it has been chosen by Alianza, a 21-year-old non-profit community service and development organization serving more than 17,000 members, to provide hosted VoIP phone service for its 12 offices in New York City.
Employing three different phone service providers, Alianza frequently experienced equipment problems, multiple automated menus, and busy signals that made communicating with the community difficult; in addition, service disruptions threatened the non-profit's ability to run its programs and help its residents. As a critical resource in the community, Alianza decided to streamline and upgrade communications to maintain always-on availability to its residents while accommodating its rapid growth.
"Our goal is to connect and collaborate with our community - that means every call reaches a real person from Alianza, not a machine, which is the antithesis of what we aim to do as an organization," said Moises Perez, founder and executive director of Alianza. "We have incorporated all of our existing sites into the M5 system and are in the process of developing a new administrative location, which will have hundreds of phone lines. Today, we run more efficiently as an organization, incorporating M5's metrics for handling inbound and outbound calls and making sure that our most important assets, our residents, remain our top priority."
As part of the agreement, M5 provided unique direct-dial numbers for each employee, making it easier to reach colleagues across all locations using four-digit calling. As a result of these changes and additions, Alianza now projects a consistent and unified image when answering calls from its community and business partners.
"No one should have to speak to a voice-enabled or touch-tone automated menu anymore," said Dan Hoffman, CEO at M5 Networks. "The entire M5 solution was customized and configured for Alianza's needs - to connect different office locations with each other and always present a real person to a community member in need. We look forward to keeping Alianza and its members in close touch as the organization continues on its path of rapid growth."
Alianza will honor New York political, business, philanthropic and community leaders for their contributions and investments in New York City and its neighborhoods on 28th of October. The event will be held at the Tavern on the Green and awards to be given include lifetime achievement, excellence is social responsibility and others. National and community leaders will be recognized for their commitment to supporting distressed peoples in New York and Latin America through health care, patronage of the arts and many other avenues.
About M5
M5 Networks provides Voice-over-IP phone systems, delivered as an Internet-based managed service. M5's "Voice-as-a-Service" delivery model speeds deployment of advanced voice functionality and drives a consistent user experience as businesses become increasingly dispersed, malleable and 24/7. M5 experts manage system support and maintenance. A simple pricing model provides small- to mid-size businesses a low cost-of-entry to features that traditionally required large capital expenditure and dedicated IT resources. M5's software frees all voice-related data and commands to mesh with other applications and mobile services, driving business intelligence, improving customer service, and enhancing enterprise application effectiveness. Headquartered in New York City, M5 has over 850 customers, numerous industry awards, and recognitions. To learn more about M5, please visit http://www.m5net.com.
###