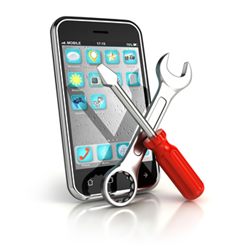 PhoneNumber.us.org plans to spend at least a year building up the database of articles.
Denver, CO (PRWEB) May 02, 2014
PhoneNumber.us.org is starting a program to create multiple resources to help protect people from predators and scam artists, the company said yesterday.
"Good people are turned into victims by bad people every single day," a PhoneNumber.us.org spokesman said. "That's a terrible truth. But there are ways that people can make their lives safer. We want to help them with that. A personal safety initiative is now a priority for our company."
PhoneNumber.us.org will create several dozen articles outlining different types of personal safety strategies consumers can use to boost their personal safety, he said.
"Some of the ideas are very simple," he said. "For example, did you know that when walking down the street alone a person pretends to be talking into the phone, they are less likely to be mugged? Other ideas are more complex. We want to give people a wide variety of useful information."
The articles will be published on the PhoneNumber.us.org site and spread through their social media outlets and blog, he said.
"This won't just be information relating to phones," he said. "We'll cover a wide variety of information. We'll even let people know how to make sure online dating is safer, and how to find out if a partner is cheating or putting someone in danger."
PhoneNumber.us.org plans to spend at least a year building up the database of articles, he said.
"We want to keep people as safe and sound as possible," he said.
About PhoneNumber.us.org:
PhoneNumber.us.org is the top online resource for phone number look ups and reverse look ups. With over thousands of records to search through, PhoneNumber.us.org makes finding any phone record simple and efficient. Visit PhoneNumber.us.org today to chat with a live representative, call 1-855-672-9101, or email Manager(at)PhoneNumber(dot)us(dot)org with any questions or concerns.