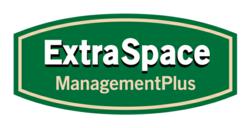 ...revenue management pushes the envelope on rental increases, street rates and discoutning...
Columbia, MO (Vocus/PRWEB) February 16, 2011
The PhoneSmart Hawaii Un-Conference is pleased to announce that Extra Space Management Plus is a Gold sponsor of the June 7-11, 2011 event. Extra Space Management Plus is a part of Extra Space Storage® Inc. (NYSE: EXR) ,a real estate investment trust based in Salt Lake City, Utah with regional offices in California, Connecticut, Florida, Maryland, Massachusetts, New Jersey, New York and Texas. Extra Space Storage is the second largest operator of self storage in the U.S., and is a national owner, developer, acquirer and operator of professionally managed self-storage properties.
Extra Space Storage is a thirty year old company that has been involved in the self-storage industry since its inception. Extra Space Storage's mission is sustainable growth, based around six basic company goals:

Maximize customer satisfaction
Provide an excellent product and service
Develop and maintain mutually beneficial business relationships
Increase shareholder value
Grow the business
Make Extra Space Storage a great place to work
Extra Space Management Plus offers third party, branded management services to self storage owners.
Owners of facilities receive numerous benefits from being branded and run like wholly owned Extra Space stores.
Increased Value:
As outlined in the Management Plus program, the revenue management part of the program pushes the envelope on rental increases, street rates and proper discounting; the marketing part of the program drives more customers to the managed facility through a superior web presence and a professionally run call center and the technology part of the program gives an owner more reporting features. These three features help maximize the properties' revenues and increase the value of the investments.
Exit Strategy:
In 1998 Extra Space owned 12 facilities and has grown to over 800 branded facilities today. This has been accomplished mostly through property acquisitions. Extra Space has an appetite for more facilities and has the intent to purchase many of the sites under management. This gives owners a clear exit strategy when they are ready to sell.
Purchasing Power:
Due to the large number of facilities that Extra Space operates, it is likely that it already operates a facility near the next prospective managed property within the top 50 MSAs in the country. This geographical synergy gives the opportunity to spread many of costs over the properties in the area, reducing operating costs. This includes yellow page costs, internet marketing costs, insurance costs and many others. Lower costs coupled with higher revenue due to rate and occupancy increases means more money and value to the owner.
Extra Space will be active participants in the Hawaii UN-Conference. Senior VP Jim Stevens will be one of the keynote presenters, telling the story of how Extra Space came to be an industry leader.
About the Un-Conference
The PhoneSmart Hawaii Un-Conference is…
…Unconventional Ideas
…Unscripted Sessions
…Unbelievable Learning
The Un-Conference is a less-structured conference geared toward giving participants the information and contacts that they want with plenty of free time to network, gather with friends, see the Big Island's amazing sights, or just kick back on the beach and rejuvenate.
Each day will start with breakfast and networking, followed by a general session. Then, attendees will break up into round table discussions. After the group lunch following the round tables, participants are free to network, sightsee, play golf, hit the beach or relax.
Why Hawaii?
Hawaii's Big Island offers focus, not distraction.
The first Un-Conference in 2009 included a group of 40 self-storage VIPs. The sessions, discussions and morning programs have been credited for many profitable implementations by the Un-Conference attendees. Plus, attendees share a special kinship when they see each other at events. There seems to be a secret they share and an energy only they can tap.
Internet Marketing School
The Un-Conference will include a mini Internet marketing school for about one hour each of the three mornings. These sessions will be led by Brian Massey, The Conversion Scientist.
Mr. Massey said: "There is a way to get more online business that doesn't require you to buy more traffic. It doesn't require you to be more creative in your advertising. It doesn't require you to lower prices or invest in guerilla marketing. The answer sounds so simple that you may have to read it twice: Turn more of your Web visitors into leads and customers. We call this transformation a "Conversion."
Small increases in your conversion rate translate into lasting increases in revenue and big savings on marketing. In this three-part workshop, Brian Massey will show you how to get more of your visitors to take action and teach you a new way to look at your Web sites. After these sessions, you may feel a little sheepish about how you've been selling online. However, you'll feel good when you increase how much you're selling online."
More information about Extra Space Management can be found at http://www.extraspace.com .
More information about the PhoneSmart Hawaii Un-Conference can be found at http://www.phonesmart-hawaii-unconference.com .
###