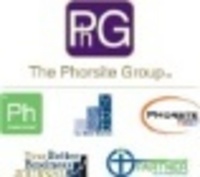 Bridging cutting edge marketing solutions with old fashioned business partnerships.
FORT LAUDERDALE, Fla. (PRWEB) February 27, 2008
The corrected release reads:
THE PHORSITE GROUP TO FORM STRATEGIC PARTNERSHIPS WITH LOCAL SMALL AND MEDIUM-SIZE ENTERPRISES
STATEMENT BY MARK PARRIS, GENERAL MANAGER OF THE PHORSITE GROUP OF COMPANIES
THE PHORSITE GROUP REPRESENTS A NEW PATH...WITH REAL BUSINESS SOLUTIONS
The Phorsite Group is a full service advertising, business consulting and marketing agency, involved in a diverse but comprehensive field of business development solutions, who dare to take a new path, with real business solutions. The consortium has six (6) major divisions including but not limited to multi-media for web and print collaterals, a state-of-the-art client retention and customer service center where quality comes first! This is complimented by a system and network solutions division http://www.itpartner.com. "Then there is substantial attention given to innovations in e-commerce protocols that embraces the prolific use of the internet in a most fascinating way. An informative and practical business branding development journal is a part of the scope of services offered by The Phorsite Group, and this is complimented by a national business consulting team which offers a one of a kind patent pending service for businesses," says Mark Parris, the General Manager for The Phorsite Group.
"The Phorsite Group and our group of companies, in consultation with our Research & Business Development team, endeavor to lead a new path and fill that gap, as a full service multimedia, branding, consulting, marketing and business solution agency - where exceptional service, a genuine sense of integrity and honor is returned to the business and commercial process, enabling us to create an indelible experience for our clients. We are the bridge that Small and Medium-size enterprises can partner with, transcending them beyond many of their challenges to a state of business and corporate opulence, whereby they are ahead of the evolving trends and assumed competition. We are committed to blazing a new path that others will be compelled to follow," continues Parris.
This noble vision was carefully planned and developed for more than two years and we are launching out with every confidence in our imminent success. The Phorsite Group has been engaged in an exhaustive process of research and development, that to date has made it necessary for the principal to invest approximately some $3.2 Million in the consortium of companies. The inspiration for a new path was manifested from the lamenting reality of what today's business owners really yearn for - real Service and tangible results.
Research indicates that for a small business to be profitable, at least eighty percent (80%) of its patronage will have to come from a 5-7 miles radius of that enterprise. "Therefore when it comes to customer retention, all of the research indicates and we firmly believe that `keeping it local' is an imperative element in business success. We are very mindful of the fact that many small businesses go into the commercial process with limited capital, hence the need and frugal decision to focus on local and demographically targeted campaigns are imperative, as opposed to being consumed in massive outreach campaigns that many times yield no tangible or long-term local results," says Parris.
The splendid result is a new path (http://www.anewpath.com) and the advent of a group of companies that has blended the now trends with over 35 years in global business development and strategic economic commercial participation.
Phorsite Partners- "Bridging cutting edge marketing solutions with old fashioned business partnerships." The primary focus will be demographic advertising and retentive Marketing. A firm dedicated to the implementation of communicating with clarity our partner's visions and goals while introducing a patent pending business solution that offers real and track-able CRM solutions. We assist our partners with Harnessing E-commerce and Internet Technology to nurture strong business relationships with their local communities. http://www.phorsite.com
Phorsite Design- "Indelible creative solutions." This is the bold mantra of our creative art agency, pioneering and implementing the latest in communicative arts, utilizing all creative & graphic trends from classical to high art and developing the latest in dynamic interactive websites while executing the most effective strategies of visual and internet marketing. http://www.phorsitedesign.com
Your Better Business- A better business is a business with (foresight) phorsite. This is the consultative division of the Phorsite Group of Companies and it offers an array of business development services such as Brand Development, Viral Marketing, Strategic Planning, Market Analysis, Management Development and Holistic Business Consulting. http://www.yourbetterbusiness.com
We are poised to do well and truly create a renaissance in the business development and media industries. A multinational firm with visionary leaders, consummate professionals, all dedicated to the creation of an indelible identity for business partners through every result-oriented medium available. Whether it is internet Promotions, branding or customer loyalty solutions or the Business Consulting services, anyone will observe that we all are advocates with a primary focus of first knowing our clients, while building lasting business partnerships. We come to market with a new vision, a noble mission, guided by superior principles-ready to blaze a new path, leaving a definitive and progressive trail that others will be compelled to follow.