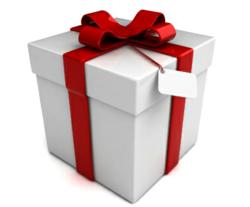 Incredibooths thrilled with the all of the gifts collected for donation
Commack, NY (PRWEB) December 14, 2011
On December 10, 2011 Incredibooths Photo Booth Rental Long Island division hosted a holiday party for friends and family at their Commack, NY location. The event was a hit and everyone enjoyed the food, good laughs and great company. The entire event was hosted to benefit Long Island Pronto by providing gifts which will be distributed to needy children throughout long island. Incredibooths was thrilled with the turn out and with all the gifts collected for such a great cause! Everything from dolls, cars, clothing, animated action figures and stuffed animals were all part of the items donated. Doctors, nurses and staff from various long island hospitals attended in support, as well as business owners, friends and family from all over the island. There were also some in attendance from out of state and NYC. The highlight of the event was a speech made by Dennis Sea thanking all in attendance for their generosity in helping needy children.
Pronto of Long Island will be in receipt of all gifts in the coming week and is sure to make great use of them. Pronto is a recognized community leader with strong ties to the Long Island community since first opening their doors in 1969. Incredibooths was honored to be able to give back in such a great way with the help of the family at Pronto! Plans are already in the works to host a Holiday Benefit triple the size next year! Stay tuned to the Incredibooths' network for up to date information by following their blog posts. If there is a charity event taking place in the New York area that may benefit by partnering with Incredibooths, the event planners are encouraged to contact Incredibooths directly via phone or email. Incredibooths is committed to giving back to the community.
Incredibooths is a member of Photo Booth Long Island.
###