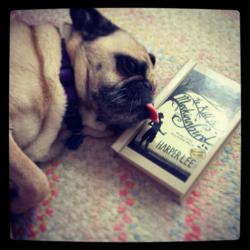 The photo contest is not just about submitting a photo - it's about connecting that photo with a book - with reading – which matches up with StageofLife.com's mission to create life-long readers and writers. --Maura Beaver, Penn State York college student
Minneapolis, MN (PRWEB) May 31, 2013
Starting June 1, 2013, everyone from teenagers to Baby Boomers can do more than upload a story or blog post about their lives to the award-winning blogging start-up StageofLife.com. They can now submit photos its international photo contest.
Since its launch in 2009 by two Gen X Minnesota natives and cousins, Joe and Eric Thiegs, StageofLife.com has focused on building its writing resources and multi-generational blogging community, but that changes this summer.
"Our new photo contest is another way for our writers, bloggers, teachers, and teens to get creative," said Eric Thiegs, StageofLife.com CEO. "High school students, but even Baby Boomers too, are regularly posting pictures to Twitter, Facebook, Instagram, and other social media networks with one or two clicks from their smart phones...so we thought why not take something that people do nearly everyday and create a fun, visual, contest around it?"
Each month, a new theme for the contest will be released on the website. For June, the theme asks people to take a picture of a book they would like to read this summer, but to do it in a unique and creative manor.
Maura Beaver, a Penn State York college intern working for StageofLife.com helped pull the Instagram photo contest concept together. "It's not just about posting a photo," she stated, "it's about connecting that photo with a book - with reading – which matches up with StageofLife.com's mission to create life-long readers and writers."
Thiegs hopes that with this first contest, people will have the opportunity to express themselves through photography and show off their favorite summer book, giving the entire contest experience an education-based focus.
Thiegs hopes the new book and reading inspired photo contest will add followers to StageofLife.com's newly created Instragram account over the coming year, similar to the triple digit growth the site witnessed in Twitter followers after launching its Short Short Story writing contest on Twitter.
Interested participants for the StageofLife.com picture contest must be 14 to enter and are encouraged to follow Stage of Life on Instragram at @mystageoflife before submitting their photos.
Stage of Life will select one winner and two runners-up each month. The winning photo owner will receive a $25 credit to use on Stage of Life's photo sponsor, Snapfish by HP.
The full rules and the photo submission instructions can be found at http://www.stageoflife.com/PhotoContests.aspx
# # #
StageofLife.com was launched in 2009 as a privately held company with a literacy mission to encourage life-long readers and writers through its blogging community designed for all generations, from teens to Baby Boomers.
Since its launch, StageofLife.com has welcomed over half a million bloggers, writers, and readers from over 100 countries who have come to read or share their life stories. The site was founded with a grassroots mission to make the world a better place by becoming a blogging and free writing resource destination for all generations. It hosts over 5 million words from thousands contributing writers and has grown into one of the largest multi-generational online communities on the web.
The site features free educational resources ranging from writing contests, blog resources, Language Arts lesson plans about blogging, goal setting worksheets, writing prompts, coupons for teachers and students, and more.
You can reach StageofLife.com by contacting Founder and CEO, Eric Thiegs, via email at contact(at)stageoflife(dot)com.