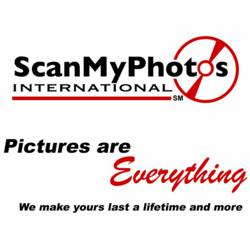 We worked closely with MIVA to develop an intuitive way that really brings all of our 'add-on services' forward to create our own virtual, upselling cashier.
(PRWEB) February 07, 2013
Photo scanning service provider, ScanMyPhotos.com, has been named as one of five finalists in the running for The Blades title of Best New Feature, for its add-to-cart upsell feature. The functional equivalent of an impulse wall in a brick-and-mortar store, this feature takes online upselling to a new level, providing valuable insight into the thoughts and behavior of their customers, something that any online merchant could benefit from.
"As an eCommmerce site, we needed an effective way to ask the customer 'Would you like fries and a coke with that?' such as they do at McDonalds when you just order a hamburger," said Mitch Goldstone, ScanMyPhotos.com President and CEO. "We worked closely with MIVA to develop an intuitive way that really brings all of our 'add-on services' forward to create our own virtual, upselling cashier."
"When we went to redesign our website, we wanted a team that really knew how to get the most out of the backend of our MIVA store so we contacted MIVA to do a complete overhaul of the site," said Bryan Robinson, Senior VP of Operations at ScanMyPhotos.com. "Since that time, we have seen both our conversion rate and add-on sales increase."
The inaugural Blades Ecommerce Awards will be held in conjunction with MivaCon 2013, Miva Merchant's 13th annual conference. This year's conference and awards dinner will take place in San Diego, CA on March 6 – 8 at The Hyatt Regency, La Jolla.
Scan My Photos will be recognized at The Blades Awards, along with other Miva Merchant stores that have achieved excellence in ecommerce. The categories for nominations include Best Use of Social Media, Best New Feature, Best Design, Most Unique Marketing Promotion, and Best New Website of 2012.
"We have been astounded with the quality and quantity of entries to The Blades, Ecommerce awards. All of this year's nominations have demonstrated something outstanding and extraordinary with their Miva Merchant stores," said Rick Wilson, President and COO of Miva Merchant. "We want to celebrate the great achievements that have already taken place and showcase the stores that we know will continue to have great success in this coming year."
PayPal and Miva Merchant will be sponsoring The Blades Awards event, which will take place on the evening of March 7th, 2013. Those interested in learning more about attending MivaCon 2013 and The Blades Awards, can do so by visiting the conference page on Miva Merchant's website.
About ScanMyPhotos:
ScanMyPhotos.com is a leading photo scanning service provider that has safely digitized more than one hundred million pictures for customers worldwide. It also offers slide scanning, negative scanning, photo restoration, and was recently featured by the Huffington Post.
About Miva Merchant:
Miva Merchant, located in San Diego, CA is a leading e-commerce solution consisting of PA-DSS validated shopping cart software, PCI compliant ecommerce hosting, credit card processing services and custom website design and development for businesses looking to sell online. Miva Merchant shopping cart software has been used by over 300,000 online merchants. For more information about Miva Merchant, please visit mivamerchant.com.