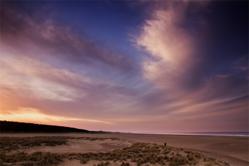 Hearing stories like Paul's means more to me than pounds and pence.
(PRWEB UK) 5 December 2012
Surveyor and enthusiastic contributor to Photo4Me.com Paul Macro of Norwich felt struck by a type of six degrees of separation this week. As part of his surveying duties, he visited a property adorned by a canvas of a photograph he took. Paul enjoys being a part-time professional photographer, and took a stunning picture of Holkham Beach, clearly good enough for framing. The house owners purchased the canvas from http://www.photo4me.com, a leading site offering superior canvas prints of stunning original photography and digital art, run by entrepreneur Jonathan Pankhurst.
Everyone has heard of the theory of six degrees of separation – the idea that people have some sort of connection with one out of six people they meet at random. Because Photo4Me.com lets people buy and display photos provided by a large and enthusiastic community of photographers, they are forging the same kind of relationship between people and the photographic art they display.
Paul picks up the story."in my career I have visited hundreds of homes and met thousands of people, but seeing my own picture hanging in pride of place in a totally unrelated person's home was a complete shock to me. As a semi-professional photographer, I've sold numerous photographs through the community site Photo4Me.com but this is the first one that has come back full circle! As a true professional, I did not let the fact that the owners had exquisite taste affect my valuation of their house," adds Paul with a wry smile on his face. The tale has one more twist – the photograph was purchased from the site as a Christmas present from the house owner's in-laws. It was at Holkam Beech that the man of the house proposed to his wife!
Jonathan Pankhurst owner of Photo4Me.com explains that this is the second time something extraordinary has happened as a result of one of their canvasses. "One of our most popular canvass photographs is one of a New York Police Officer gazing into a shop window. In the aftermath of 9/11 one of the officer's old friends happened to see the photo and recognize his buddy from way back. Fearing the worst the friend decided to trace the officer, with half his heart set on delivering condolences to the officer's family. However after a short search all was well, they made contact and they have remained firm friends ever since."
Photo4Me.com is a local internet success story. It is not funded by zillions from the city investment banks, but from hard work and modest investment from Jonathan's own pockets in tact with natural growth. On the site photographers can advertise their work to a worldwide audience of millions "We've gone from something that I started in my bedroom, to something that employs people and has reached around the world. Hearing stories like Paul's means more to me than pounds and pence," adds Jonathan.