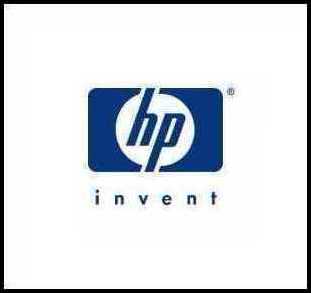 In addition, the system enables complete color management in an easy and comprehensive way through the innovative HP Color Center.
Palo Alto, Calif. (PRWEB) March 8, 2007
HP today announced the HP Designjet Z3100ps GP Photo Printer to enhance the publishing environment by simplifying the process of integrating printers into a designer's workflow.
Also leveraging the industry-leading color management capabilities of the new series, the HP Designjet Z3100ps GP features HP DreamColor Technologies, a certified system of color technologies and sciences which make it easy to produce accurate, predictable and consistent color across a series of digital color devices.
With this new HP Designjet Z Series model, graphic arts professionals from graphic design houses, advertising firms and pre-press businesses can produce outstanding, predictable and consistent color across a series of digital color devices easier than ever before.
The new, easy-to-use embedded Adobe PS3/PDF RIP enables designers, publishers and printers to quickly and easily work with the files they receive, eliminating the need to dedicate a specific computer just for the RIP software and compressing files. With the addition of the HP Advanced Profiling Solution with monitor calibrator, graphic arts professionals can experiment on a wide range of media and know that the colors they see on the monitor will be exactly what prints out.
"Disjointed workflows and tedious color management have long been pain-points for many in the creative market," said Enrique Lores, vice president and general manager, Inkjet Commercial Division, HP. "Since the introduction of the HP Designjet Z Photo Printer Series in fall 2006, HP has demonstrated its commitment to simplifying the workflow for creative professionals by offering enabling innovations like the embedded spectrophotometer. With the new HP Designjet Z3100ps GP, graphic arts firms, advertising agencies, prepress establishments and low-volume PSPs can quickly turnaround standout prints, keeping the business and creative process moving."
Experts in graphic design and pre-press production can expect the same level of intuitive color management introduced with the HP Designjet Z Photo Printer Series. The built-in spectrophotometer significantly simplifies accurate color-matching, enabling automated ICC profiling so users can create color profiles in minutes rather than hours and expect exact color matches throughout the printing process. As a result, vibrant color mock-ups and proofs up to 24 and 44 inches (610 and 1117 mm) wide can be produced time and time again.
In addition, creative professionals can produce accurate colors on the first attempt with the free HP ProPrint Plug-in for Adobe Photoshop. Expected to be available April 23, 2007 for the HP Designjet Z Photo Printer Series, the HP ProPrint Plug-in for Adobe Photoshop, which is compatible with Adobe Photoshop CS2, automatically synchronizes application and driver settings for a single user interface so printing is fast and easy, saving time and increasing productivity.
"The HP Designjet Z3100 Photo Printer Series is a major step forward for pre-press production thanks to the complete color for pre-press standards, such as GRACOL or SWOP, and the first embedded spectrophotometer for best-in-class color accuracy and consistency," said Alan Roche, color consultant, Pixel CMS Ltd. "In addition, the system enables complete color management in an easy and comprehensive way through the innovative HP Color Center."
The HP Designjet Z3100ps GP also uses the 12-ink HP Vivera pigment ink system to create a rich color gamut and produce vibrant colors for exquisite museum-quality prints that resist fading for more than 200 years on a range of HP media.(1) In addition, the HP 70 Gloss Enhancer and HP Quad-black ink set creates beautiful black and white prints and achieve truly neutral grays under different lighting conditions. The Gloss Enhancer and blacks also provide continuous tones, uniform gloss and rich blacks, making the HP Designjet Z3100ps GP ideal for high-quality proofing applications, in addition to fine art reproductions and photographs. HP's industry-leading portfolio of media offers creative professionals more than 30 options, including photo, fine art, proofing, canvas, as well as bond, coated, vinyl, scrim and banner media options.
Updated for workgroup scenarios, the HP Designjet Z3100ps GP's Embedded Web Server offers various functions, such as job submissions and queue management, for better productivity. The robust system lets multiple users submit print jobs, and the increased storage (256 MB queue and 10 GB memory) allows for permanent storage of files, so jobs can be revisited quickly and easily. Graphic arts professionals, design houses, ad agencies and publishers will find the workflow is streamlined, giving them more time to focus on creating outstanding prints and meeting deadlines.
Pricing and availability
The estimated U.S. street price for the HP Designjet Z3100ps GP 24 in./610 mm model is $5,095 and the 44 in./1117 mm model is $7,495. Both models are expected to be available April 23, 2007.
About HP
HP focuses on simplifying technology experiences for all of its customers – from individual consumers to the largest businesses. With a portfolio that spans printing, personal computing, software, services and IT infrastructure, HP is among the world's largest IT companies, with revenue totaling $94.1 billion for the four fiscal quarters ended Jan. 31, 2007. More information about HP (NYSE: HPQ) is available at http://www.hp.com.
(1) Display permanence rating by Wilhelm Imaging Research, Inc. on a range of HP creative and specialty media using Original HP 70 Vivera inks. For details: http://www.hp.com/go/supplies/printpermanence.
This news release contains forward-looking statements that involve risks, uncertainties and assumptions. If such risks or uncertainties materialize or such assumptions prove incorrect, the results of HP and its consolidated subsidiaries could differ materially from those expressed or implied by such forward-looking statements and assumptions. All statements other than statements of historical fact are statements that could be deemed forward-looking statements, including but not limited to statements of the plans, strategies and objectives of management for future operations; any statements concerning expected development, performance or market share relating to products and services; anticipated operational and financial results; any statements of expectation or belief; and any statements of assumptions underlying any of the foregoing. Risks, uncertainties and assumptions include the achievement of expected results and other risks that are described from time to time in HP's Securities and Exchange Commission reports, including but not limited to the risks described in HP's Annual Report on Form 10-K for the fiscal year ended Oct. 31, 2006 and other reports filed after that Form 10-K. HP assumes no obligation and does not intend to update these forward-looking statements.
© 2007 Hewlett-Packard Development Company, L.P. The information contained herein is subject to change without notice. The only warranties for HP products and services are set forth in the express warranty statements accompanying such products and services. Nothing herein should be construed as constituting an additional warranty. HP shall not be liable for technical or editorial errors or omissions contained herein. 3/2007
Editorial contacts:
Reade Tidwell
+ 1 404 995 4547
Shari Becker
+1 206 770 7070
HP Media Hotline
+1 866 266 7272
# # #