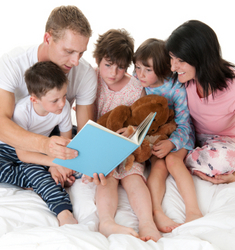 You select whatever photos you want to include and let the KoodibooK software do the rest by automatically building the book. When you are happy, you can edit and publish it with one click
(PRWeb UK) July 15, 2010
The summer promotion entails a daily draw and a main competition starting on Thursday July 15th 2010. The daily draw offers a free photobook until the end of August and the competition category winners will win prizes of photobooks worth £200 each.
KoodibooK launched their software earlier this year to offer a simple and quick way for photographers and photo enthusiasts to capture their photographs and organise them into photobooks.
In launching the competition Richard Godfrey, KoodibooK's CEO commented. "To enter, people simply need to publish their photobooks into the public library at http://www.koodibook.com for a chance to win.
You select whatever photos you want to include and let the KoodibooK software do the rest by automatically building the book. When you are happy, you can edit and publish it with one click.
More advanced users will want to take more control of the design of the book and the KoodibooK software allows them to be as creative as they like."
The competition categories are:

Most Original Photobook.
Best Special Event photobook.
Best Travel photobook.
Judges from KoodibooK, The Royal Photographic Society and Bloods Art Monger will consider all entries under the three categories to select winners at the end of the competition.
Further details of the competition can be found here
About KoodibooK: KoodibooK is the new way of self publishing which lets you create photobooks incredibly fast and then enables you to publish them anywhere. KoodibooK takes photobooks and self-publishing to a new level with accurate 3D previews, unparalleled access to Facebook and other online photo stores, a library to generate your own book sales, an incredibly fast and easy to use environment, printing via the leading European photobook publishers, a Facebook application and all based on massively scalable and reliable computing services in "the cloud".
Contact: Chris Archer-Brown (Marketing Director) Tel: +44 (0)1225 436260 Email: chris(at)koodibook(dot)com
###