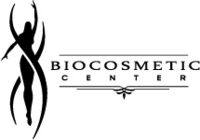 Phoenix, AZ (Vocus) April 26, 2010
BioCosmetic Center notes the seasonal increase in photofacial treatments. With summer on the horizon and the Valley of the Sun preparing for another up close and personal relationship with the heat of summer in the desert many are becoming increasingly aware of the sun damage that has already been done.
Eric Jantze of BioCosmetic Center said, "Sun damage is there. It's there regardless of age. It's there in the young people and the older people. The beauty of photofacial treatment is that it actually makes someone look younger by taking the photo damage out."
Photofacial treatments reduce fine wrinkles and change the appearance of wrinkles. Wrinkles are white inside so if the pigment and the sun damage are taken off it looks like the wrinkles are gone. Successful photofacial treatment is completed after 3 to 5 treatments. Photofacials are popular amongst the 25+ demographic.
BioCosmetic Center suggests that residences of the Valley of the Sun take extra precaution in order to avoid sun damage as much as possible:
1. Avoid sun exposure in the middle of the day when the sun's rays are the strongest.
2. Wear sun block when you will be in the sun.
3. Wear good sunglasses that block a lot of the sun's rays.
Sun damage is unavoidable, but by taking care individuals can avoid a large portion of the sun damage they are destined for throughout their life time.
BioCosmetic Center offers all inclusive, personalized programs to aid individuals in obtaining their physical goals. Programs can include any of the following: photofacials, liposuction, Botox, weight loss, scar removal, bio-identical hormones, dermal fillers, acne treatment, laser hair removal, and more.
To get further information on BioCosmetic Center or current standards in the industry get in touch with Eric Jantze:
Contact: Eric Jantze
Company: BioCosmetic Center
http://www.biocosmeticcenter.com
Phone: 480-515-3900
###