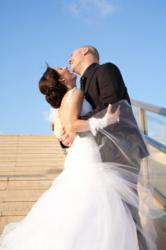 This directory is now searched by brides-to-be every day of the week and a basic listing could turn into more clients for companies.
Danbury, Conn. (PRWEB) January 08, 2013
Brilliant photographers are hard to find and one company is now creating an online resource for couples to use to find experts. The Wedding Photography Quotes company has launched its new photographer resource center online and is now adding listings. These listings are sorted and searched by couples that are hoping to hire a professional wedding photographer online. This new directory can be accessed online at http://weddingphotographyquotes.com.
Professionals that provide photography services typically advertise offline in order to introduce these services to the public. Many companies work on referrals and build client lists through satisfied men and women. Online marketing is one way that some companies have used to promote services online apart from a standard website. The new directory listing now includes additional marketing services that are available to professionals that signup with this new resource online.
The packages that are now offered for the directory listings include plans that are appropriate for any size business. The basic plan provides a free package that is used to provide a basic advertisement. This directory is now searched by brides-to-be every day of the week and a basic listing could turn into more clients for companies.
A pro plan provides the most features and includes video and search engine marketing. These plans are offered as a bonus for companies that are building larger client lists online.
Aside from the business services, the WeddingPhotographyQuotes.com company continues to provide one of the largest resources online for brides-to-be to receive wedding photo packages quotes. A new search feature has been included online that allows geographical searching in different parts of the country. This measure is making it easier for those that live in small cities and towns to connect with professionals ready to complete photography jobs. Men and women can interact with companies or freelancers to determine the approximate price for services.
Helpful tips, suggestions and planning advice for couples is also available from the daily updated blog that was added online in 2013. This blog can be accessed at http://weddingphotographyquotes.com/category/wedding-blog.
About Wedding Photography Quotes
The Wedding Photography Quotes company provides resources for professionals and brides-to-be in order for connections to be made that result in memorable photos. This company started online in 2010 and has innovated its services to support the business and client side of the weddings industry. The 2013 launch of the new national directory is helping the Wedding Photography Quotes company to expand its network of professionals that are able to provide price quotes online. This new service is one of the first of its kind and is designed to reduce the waiting time that is required when couples make contact with companies offline.