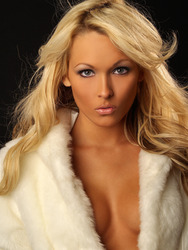 Photographic therapy doesn't replace professional, licensed therapists, or physicians. Rather, it's a photo community created to better help visitors discover the power of photography to affect the mind, heart, body, soul, spirit, and health
San Antonio, Texas (PRWEB) February 5, 2009
Rolando Gomez, San Antonio, Texas-based professional photographer, author, lighting specialist, and teacher, today launched a website, http://www.photographictherapy.com , dedicated to showing the power of photography to build and rebuild self-esteem.
"Photographic therapy doesn't replace professional, licensed therapists, or physicians. Rather, it's a photo community created to better help visitors discover the power of photography to affect the mind, heart, body, soul, spirit, and health," says Gomez.
The author of three best-selling photography books, and an instructor at some 320 workshops throughout North America and Europe, Gomez has seen close up the power of photography to uplift, motivate, and inspire its subjects. Childbirth, illness, troubled relationships, job loss, aging, weight gain, or life's other stresses can weather a woman's self-esteem, temporarily or long-term. Gomez returns his subjects' self-esteem by taking photographs that capture their inner and outer strength, spirit, and beauty.
"My eight year-old daughter can capture the outer beauty of my subjects with a disposable camera. I photograph their inner beauty through the process of a photographic session. It's all about bringing out the perfect smile, when the corners of the eyes are in harmony with the corners of the lips," states Gomez.
Photographictheraphy.com features articles, forums, testimonials, and shared experiences of women who have experienced the advantages of photographic therapy. One of its major goals is to encourage photographers, medical professionals and people to share their experiences and inspire photography as a healing tool to coincide with traditional, professional, medical treatments. Photographictherapy.com also hopes to raise $100,000 or more through donations and support from entrepreneurs, philanthropists, corporations and individuals to help fund 100 Photographic Voices, a book illustrated with photographs of 100 women chosen to tell their story through photographs.
"100 Photographic Voices is my lifelong dream to inspire others to share the potential photography has to make people feel good about themselves. Depression can kill. Photography can help a person feel good when done professionally by an experienced and trained photographer. I know many therapists that understand this and would not hesitate to prescribe photography as a layer of treatment," said Gomez. "I can't do it myself. I need the help of those who believe as I do, then maybe, together, we'll help save lives through the power of photography."
Seeking Candidates for 100 Photographic Voices
To help launch the site, Gomez is casting a wide net for candidates for his latest book project, 100 Photographic Voices. "For almost 15 years, I've wanted to publish a mainstream book on the power of photography to help build or re-build self-esteem. With over 30 years of experience as a photographer, eight as a combat photographer and 10 in glamour photography, I've witnessed, first hand, photography's power to heal. I've decided to make this dream a reality in 100 Photographic Voices," says Gomez.
The book will showcase 100 women who have experienced heightened self-esteem following a photographic therapy session or sessions, which, in turn, led to an upturn in their lives. Potential subjects and knowledgeable photographers may also be motivated by the profiles in 100 Photographic Voices.
To find out how to become one of the subjects selected for a photographic session, visit photographictherapy.com. Applicants pay nothing for the session. A review process will determine 100 subjects from all applicants.
High-Profile Photographer
Rolando Gomez, founder of many websites including http://www.photonewschannel.com became a professional photographer in 1979. As a decorated combat photojournalist in Desert Storm, he was selected by the Department of Defense as one of the top five military photographers in the world. After eight-plus years as an active-duty soldier with the U.S. Army, Gomez left to become the Chief of Multimedia for the Air Force News Agency, overseeing the photo desk, and streaming media for the Internet television and radio programs on the multi-million-dollar U.S. Air Force website, af.mil.
Since the mid-1990s, Gomez has traveled to 39 countries on assignment, including coverage of the fall of the Berlin Wall, the Olympic Games, Presidential Inaugurations, 50th Anniversary of D-Day in France, 50th Anniversary of VE-Day in England, and the 1994 Rwandan refugee crisis in Africa. He was awarded the Department of Defense's Meritorious Service Medal for documenting the drug war in Central and South America.
Just back from the annual FotoFusion event in Delray Beach, Florida, where he has taught since 2004, Gomez is a popular instructor in glamour, fashion, beauty, commercial, and editorial photography. Having conducted workshops, lectures, and seminars throughout the U.S., Mexico, Canada, and Europe, as a guest speaker at PhotoImaging & Design Expo (2004, 2005, San Diego) and PhotoPlus Expo (2004, 2005, 2006, New York), he drew SRO crowds to his lighting workshops. Other workshops include The Palm Beach Photographic Center (2005-2009), Samy's Camera Digital Photo Institute in Los Angeles (2005-2007), and the Julia Dean Photo School in Venice Beach (2006-2008). In the fall of 2007, Gomez conducted a three-country European tour for Calumet Photographic.
The author of Garage Glamour: Digital Nude and Beauty Photography Made Simple (Amherst Media, 2006), Rolando Gomez's Glamour Photography: Professional Techniques and Images (Amherst Media, 2007), and Rolando Gomez's Posing Techniques for Glamour Photography (Amherst Media, 2008), Gomez also has been published extensively in trade and consumer media. Publication highlights include Photo District News, People, The New York Times, Stars & Stripes, Parade, Maxim, Sports Illustrated, Airman, Soldiers, PhotoInsider, Playboy, Rangefinder, Leica World News, Studio Photography, Digital Imaging, Peterson's 4-Wheel Drive, San Antonio Express News, La Prensa, South Texas Reporter, PhotoMedia, Shutterbug, and D-Pixx.
# # #