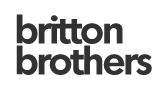 Professional Photographer based in Barnsley!
Sheffield (PRWEB) May 29, 2013
Britton Brothers, a wedding photography specialist based in Yorkshire, are now offering their services on the Spanish island of Ibiza.
Britton Brothers is a photography company that is well-known for its incredible talent in capturing gorgeous photos. Already known for their quality of service in USA, they are now expanding to offer wedding photography services in Ibiza.
For those looking for some great options for wedding photography in Ibiza, Britton Brothers provide exclusive wedding photography services, and promise to capture the most jolly and romantic photos of the big day
Commenting about their aim to create special memories of a wedding, one of the co-owners Jonny Britton said - "We understand how important it is to capture every special moment of your big day, and we work with you to create a perfect portfolio of memories that will last you a lifetime. Knowing where to be at the right time is crucial and comes only with experience, but more important, in my opinion, is using and manipulating the right light."
Britton Brothers claim to be different from their rivals as they provide a transparent shopping list of additional services for wedding photography, whether it is framed memoirs, wedding albums or pocket books. They also provide a couple of packages so that clients can pick what suits their needs best. Furthermore, they also offer customized packages to suit individual needs of each client. The packages start from £600 and range to £2000, depending upon the specific requirements.
Speaking about the costs charged, Britton Brothers said - "We understand how hidden, mounting costs can put unnecessary pressure on you during the build up to your big day. So, our approach is to be open and flexible with our service to ensure you get exactly what you need, without enduring the 'hard sell' often associated with weddings."
By hiring the perfect Ibiza wedding photographers, the bride and groom can be fully assured that their special memories will be captured safely, since the wedding day is once-in-a-lifetime celebration that should be planned and commemorated properly.
About Britton Brothers
Britton Brothers are renowned wedding photographers based in Yorkshire. They offer a customized service to suit each client's requirement, aiming to make every wedding truly memorable.
Log on to http://www.brittonbrothers.com/ibiza for more info about their photography services.