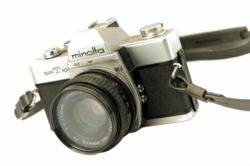 The new directory online provides a no cost listing or premium plan listing for any company.
Cleveland, Ohio (PRWEB) January 10, 2013
Photographers expanding clientele often search for ways to promote business operations in an easier and cost effective manner. The Wedding Photography Quotes company has opened up its photography listings online. This new directory of professionals is one way that can now be used by freelance or professional photographers to receive quote requests from brides-to-be online. Listings can now be instantly added at http://weddingphotographyquotes.com/add-listing.
Photography companies can be experts at digital equipment, producing memorable photos and handling scheduling although these professional can sometimes fail at marketing. The majority of business that is generated in this industry is from referrals or phone directory advertisements.
Companies that are expanding or just starting out typically search for inexpensive promotional tools to use. The new directory online provides a no cost listing or premium plan listing for any company.
The size of a bridal budget often determines the funds that are available for wedding photo packages. One of the drawbacks in the industry for couples searching for a professional is the price fluctuations that can be found. There is currently no benchmark online or offline for the prices charged for photography services. To help eliminate the research process, the WeddingPhotographyQuotes.com website now provides an easy contact method for couples to use when searching the company system.
This new search function can be used to select specific cities or areas that would be appropriate to find a talented photographer online. The listings that are available now have full contact information listed to reduce the negotiation process time frame. Photo samples, street address, phone number and website are all included in the data that is provided to couples that use this new search feature online.
The listings for photography companies and freelancers are offered in multiple package types to help professionals select the appropriate package. The no cost listings offer basic services and are useful for establishing credibility on a top searched website. The premium and pro listing packages provide advanced services like video marketing and search engine marketing. These additional services are completed by experts to help a photographer or studio boost new client relationships.
About Wedding Photography Quotes
The Wedding Photography Quotes company launched its first website online in 2010 and has expanded company services over the past 36 months. The creation of the new national directory online is one way that this company is using to help connect professionals and couples together. By allowing complete listings online, the search process for photography packages and other services can be eliminated. The Wedding Photography Quotes company is owned and operated by wedding industry experts who market daily for companies in the professional photography industry.