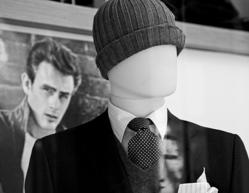 We have been together since 2007 and have explored the Bay Area and beyond for inspiration
Berkeley, CA (PRWEB) May 30, 2012
The LightRoom, featuring Bay Area photography services and inkjet printing in Berkeley, is hosting a return show by the fotohunds. The event will run from June 3 to June 29 and include a reception at the gallery on June 16, from 1 p.m. to 4 p.m. The fotohunds is a group of friends and family devoted to individual expression and creative collaboration.
"We have been together since 2007 and have explored the Bay Area and beyond for inspiration. From a weekend at Lake Tahoe to a Japantown celebration to an afternoon in a member's dining room working on a tabletop photography, we have experimented; learned from one another and from professional photographers; developed our skills; and appreciated each member's unique vision. Our lives and work have been influenced and enriched by applying what we do together to what each of us creates on his or her own. This is our second show at The LightRoom, although members' work have been shown in other California galleries. Welcome to the world of the fotohunds!" said Walter Grendell of the fotohunds.
Some of the photography featured by the fotohunds includes "A Rebel-Then and Now" by Walter Grendell, "All Wrapped Up in Themselves" by Kim Barnes and "Releasing Boundaries" by Paul Takayanagi. Additional photographers are featuring their works in the LightRoom gallery during the event.
For more information about the fotohunds exhibit or any of The LightRoom's products or services, call 510-649-8111, view the company on the Web at http://www.lightroom.com or visit 2263 Fifth St. in Berkeley.
About The LightRoom
The LightRoom has been providing photographers and other Bay Area artists with the best photography services since 1975. It has been offering fine art printing since the end of the last century and specializes in pigment inkjet (giclée) printing for Berkeley area clients. From film scanning to the preparation of any digital file to simply working with their own printer-ready files, The LightRoom helps clients get the most out of their work. If needed, the company also outputs digital files for printing on traditional photographic paper with its LightJet printer. The LightRoom also showcases the work of its many talented clients at its studio gallery.