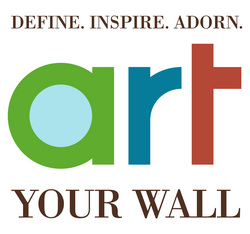 "Art is personal." says co-founder Ms. Broday, "Our canvas art makes a big style statement and a magnificent contemporary way of displaying art in any personal space at an affordable price. Our name says it all, we want everyone to art their walls."
Beverly Hills, CA (PRWEB) June 29, 2010
That philosophy is what inspired entertainment industry veterans Amber Cordero and Beth Broday to create Artyourwall.com in the summer of 2010. Artyourwall.com sells fine art photography while serving as a community for photographers, art lovers and design enthusiasts. And the founders are always on the talent search for new photographers.
"We offer art that is fresh, innovative and original." says co-founder Ms. Cordero, "Our collections on gallery quality canvas becomes something else altogether because of our unique images and chosen format. The results are breathtaking."
"Art is personal." says co-founder Ms. Broday, "Our canvas art makes a big style statement and a magnificent contemporary way of displaying art in any personal space at an affordable price. Our name says it all, we want everyone to art their walls."
Artyourwall.com's images offer a unique and uncommon view of the world. Paris, secret gardens, vintage signs and relics, technicolor contemporary objects, spectacular architecture and rich flora, each with a distinctive and memorable point of view.
"Right now, we are focused on the U.S. market but our goal is discovering talent on a global scale and distributing worldwide." says Ms. Broday. "Applying our entertainment marketing expertise into the art world is just an extension of our passion and commitment to bringing art to a wide audience."
About The Founders:
As Cordero Broday, Inc., Ms. Cordero and Ms. Broday's past accomplishments focused on creating original content, digital portals, and marketing strategies for artists and entertainment ventures worldwide. Their clients include Universal Music Group, Disney, A&E Networks, MTV, VH1 and artists such as Sting, Bob Dylan, Nickelback, Alanis Morisette, Ellen Degeneres and Yanni. Their work has won numerous awards including Emmys, Webbys, an American Music Award and a MTV Music Award.
###