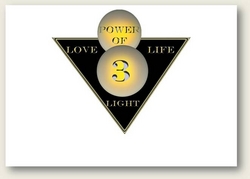 these three photographers bring their individually unique yet complementary talents to bear pictorially interpreting love, life and light. It is an intriguingly assembled exhibition that will delight art photography enthusiasts
Sarasota, FL (Vocus) May 28, 2010
The Longboat Key Center for the Arts, a division of the Ringling College of Art and Design, today announced the opening schedule of 'Power of 3 - Love, Life, Light', a collaborative photography exhibition showcasing the unique skills and talents of photographers Ed Parker ('Love'), James Corwin Johnson ('Life') and Mary Lou Johnson ('Light'). The exhibition will run from June 4th to July 22nd, 2010 with an opening reception on June 17th from 5 to 7 PM at the Longboat Key Center for the Arts on 6860 Longboat Drive, South Longboat Key, Florida.
Jane Buckman, Director of the Longboat Key Center for the Arts, commented that "these three photographers bring their individually unique yet complementary talents to bear pictorially interpreting love, life and light. It is an intriguingly assembled exhibition that will delight art photography enthusiasts."
Event Details: 'Power of 3 - Love, Life, Light'
Photographers Ed Parker, Mary Lou Johnson & James Corwin Johnson
Exhibit open June 4 – July 22, 2010 on Thursdays, Fridays and Saturdays from 10 AM to 3 PM
Opening Reception: Thursday, June 17th, 2010 from 5 – 7 PM
Location: Longboat Key Center for the Arts, 6860 Longboat Drive South, Longboat Key, FL
Phone: 941.383.2345
Web: http://lbkca.ringling.edu
Ed Parker studied art in Texas and Florida. He devotes much of his time to digital imaging, but engages in many other two dimensional and three dimensional projects. Ed's work in the exhibition focuses on the signs of love – 'The signs are there, touching, looking and holding hands. The body language of love is impossible to miss.' http://www.edparkerart.com
James Corwin Johnson has been a professional photographer for over four decades, a published author, former Director of Photo Services in Yosemite Park for 12 years, Onboard Photography Manager for the Disney Cruise Line Digital Development Team, Director of Education, Johnson Photo Imaging, Photography Manager Harrah's Tahoe, and Photographer at Club Med Playa Blanca. Today James is the Director of his own Studio Gallery in Sarasota and teaches digital photography at LBKCA.
Mary Lou Johnson plunged into her lifetime love of photography after retiring from her Marriage and Family Counseling private practice. Honors and awards include juried local, state, and national competitions including a Finalist in Photographer of the Year 2007 for Popular Photography magazine.
The Longboat Key Center of the Arts is a division of Ringling College of Art and Design hosting an exciting array of educational programs, gallery exhibitions, and events that inspire creativity for the people of the Longboat Key community and beyond. http://lbkca.ringling.edu
About Ringling College of Art and Design
Ringling College of Art and Design is a private, not-for-profit, fully accredited college offering the Bachelors of Fine Arts degree in 13 disciplines: Advertising Design, Computer Animation, Digital Filmmaking, Fine Arts, Game Art & Design, Graphic & Interactive Communication, Illustration, Interior Design, Motion Design, Painting, Photography & Digital Imaging, Printmaking and Sculpture, and a Bachelor of Arts degree in the Business of Art & Design. Located on Florida's Gulf Coast, the picturesque 47-acre campus now includes more than 100 buildings, and enrolls 1,320 students from 46 states and 46 countries. It is recognized as being among the best and most innovative visual arts colleges in the United States as well as a leader in the use of technology in the arts. http://www.Ringling.edu
Media Contacts:
Rich Schineller
941-780-8100
Christine Meeker Lange
941.302.2769
# # #