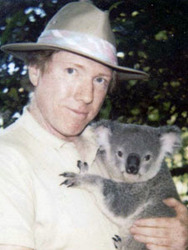 People buy our books because they love what what we love. . .By picking up the packaging and mailing expense, we're helping our friends
San Diego, CA (PRWEB) December 3, 2009
Mailing a five pound gift to Paris, Perth or Punjab can easily set you back 40 dollars in postage. But that's 40 dollars they can keep in their pocket when gift buyers purchase a quality Americana gift book online from Oakana House Publishers.
Greg Lawson, one of the world's busiest nature and place oriented photographers, has been publishing quality gift and travel books for thirty years. The current lineup includes regional coffee table books covering the states of Arizona, California and Texas, along with the flagship title, Natural States, which features images from all fifty of the United States.
This year, the award winning photographer is offering to pick up the tab for mailing any of his quality gift books anywhere in the world. Making this opportunity even more attractive is that each production is printed in low quantities and with high production values, adding to their collectible advantage.
Shoppers who visit http://www.oakanahouse.com can order online. Because exceptional customer service is a primary goal, the Lawson staff is happy to package and mail our customer's selections too, because this is another way to give added value. "People buy our books because they love what we love, the earth and its creatures, and I think that makes them our friends. By picking up the very costly packaging and mailing expense we're helping our friends stretch their budgets at a time when this is so vital," Lawson says.
Anyone who wishes can learn more about Greg Lawson's passion for place by visiting his website: http://www.GregLawson.com.
# # #