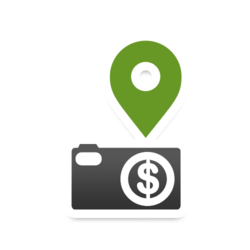 With Photopon, you can use your own photos to create real coupons that help your friends and family members save money on any number of products or services
Hackettstown, NJ (PRWEB) March 29, 2012
Mobile users now have the ability to create and share their own coupons with the release of Photopon.
The app, which will soon be available for the iPhone, allows users to travel to a place, choose from a list of available coupons in close proximity and snap a photo. The coupon and photo are then combined to form a Photopon, which users may then send to friends and family.
"With Photopon, you can use your own photos to create real coupons that help your friends and family members save money on any number of products or services," said Brad McEvilly, CEO of Photopon. "This is a whole new way to give gifts to the important people in your life, allowing them to save real money on things that they need and use on a regular basis. Coupons have officially entered the social realm."
The app, which uses technology that is currently patent-pending, will be released for the iPhone in summer 2012, with an Android version to follow shortly thereafter. Eventually, all users will be able to create and manage their own Photopon coupons through CheckInPage.com.
Photopon, Inc., founded by McEvilly and his business partner and COO Michael Gutkin, is strategically positioned within the multi-billion dollar, emerging "Business Internet" market. Prototype and pre-market testing indicated that it would serve a significant need in the industry, with businesses large and small benefiting from such a service. In addition, consumers have responded very well to the creative empowerment that comes with being able to create and share their own coupons.
"Providing a great deal of value to both business owners and their customers, Photopon is a true win-win," said McEvilly. "This app not only offers an exciting way to create your own custom-designed coupons, but it also provides consumers with deals and special offers in their area that they might otherwise not have had access to."
To learn more about Photopon, visit http://www.photopon.com.
Please direct inquiries to:
Brad McEvilly, 570-242-2695
brad(at)photopon(dot)com