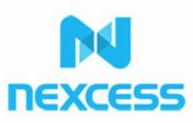 Ann Arbor, Michigan (PRWEB) July 12, 2012
Nexcess, a leading provider of premium eCommerce and WordPress hosting services, has announced that going forward it will be instituting a move to using PHP-FPM (PHP FastCGI Process Manager) with Apache across the majority of its new hosting accounts.
The move to PHP-FPM will enable Nexcess to reduce their several web stack variants to just two, while bringing significant improvements to performance and security. PHP-FPM incorporates a number of features that will improve performance for PHP-based web applications like Magento and WordPress. PHP-FPM institutes the best features of older SAPIs like mod_php/Apache, suPHP/Apache, and PHP-LS/Litespeed and brings a host of new features that will allow Nexcess to increase the performance of hosted PHP applications by 5%, 30%, and 5% respectively, when compared to the previously mentioned alternatives.
Performance-enhancing features of PHP-FPM include the ability to run PHP code in a fast process separate from the webserver, with advanced process management, allowing for PHP processes to be gracefully managed. The superior facilities for separate process management also increase the robustness of websites running PHP applications, as bugs or errors in the PHP cannot affect the webserver process.
"We've been engaged in extensive testing of PHP-FPM, and are happy to say that it works flawlessly with our Magento, WordPess, and other popular PHP applications," commented Chris Wells, President & CEO of Nexcess, "We're constantly looking for ways to improve the performance and security of our hosting services, and feel that PHP-FPM is a significant step along the road to providing the best possible value for our clients."
A further benefit of the switch to PHP-FPM is strengthened security. PHP-FPM provides the same general security features of suPHP, allowing execution of PHP scripts only under the profile of the user and group that owns a website (as opposed to a common "Apache" user). This enhances security by isolating script execution to only the user that owns the files.
# # #
About Nexcess
Nexcess is an Ann Arbor, Michigan-based managed hosting company founded in 2000, with wholly-owned data centers located in Dearborn and Southfield, Michigan. Nexcess offers a variety of hosting services ranging from entry-level packages to custom clustered/complex hosting configurations, with an emphasis on mission-critical hosting for high-profile eCommerce web sites. For more information, please visit http://www.nexcess.net.