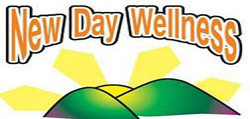 We will restore your motion...for life.
Gainesville, FL (PRWEB) June 26, 2013
New Day Wellness is pleased to announce they are recruiting licensed physical and occupational therapists and therapist assistants in both PRN and full time capacities. They have recently experienced strong growth across all of their programs, and as a result have immediate openings for qualified staff.
New Day Wellness offers commensurate salary with a broad spectrum of benefits as well as a profit-sharing plan. The practice involves all therapists working together in the development of treatment programs, allowing for the staff to take ownership in their specific treatment philosophy.
At New Day Wellness, they fully commit to their patients and their specific rehabilitation program, which in turn provides the highest-outcome and satisfaction for the therapists on staff. This patient-first philosophy has directly resulted in the increase in patient referrals, driving the strong growth and success at New Day Wellness.
All qualified therapists are encouraged to apply. For more information call the New Day Wellness office today at 1-877-639-1177.
About the company:
New Day Wellness' convenient Gainesville physical therapy office was started in 2006 in response to a need to help address simple safety and wellness practices at the first sign of disability. New Day Wellness' experts are specialists in dizziness, balance problems and neurological and orthopedic problems.
They have one of the only certified specialists in Vestibular Rehabilitation in North Central Florida. With over 80 years of combined experience, they have been pioneering leaders in the development of successful orthopedic and neurologic rehabilitation programs throughout the state of Florida with evidence-based care and an industry-leading record of positive treatment outcomes.
New Day Wellness' physical therapists will also offer individualized physical therapy and occupational therapy services. New Day Therapy uses state-of-the-art equipment, such as the LiteCure Laser, for pain management and tissue regeneration and computerized posturography boards for balance. For more information about t the New Day Wellness' practice, visit their website at http://www.newdaytherapy.com.