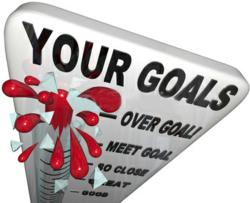 With physical therapy documentation being done via devices like tablets, it's easier for staff members to perform scheduling and billing tasks.
Denville, NJ (PRWEB) October 17, 2012
Nitin Chhoda, a physical therapist and private practice marketing expert, provides physical therapists, and other clinicians with the latest and right information they need to understand and properly incorporate EMRs (electronic medical records) into their practices.
In his website, Chhoda recently explained that with the right physical therapy software, practice management goals can be more easily accomplished, http://www.emrnews.com/physical-therapy-marketing-plan-assembling-your-team/. Software that incorporated EMRs (electronic medical records) into the fold, were especially favorable in the long term because the market is rapidly evolving away from paper-based records and more towards electronic patient documentation.
"Until recent years, practice management software handled things like scheduling, coding, billing and some marketing. Recently, however, their ability to do electronic medical records has changed the playing field," Chhoda said. "With physical therapy documentation being done via devices like tablets, it's easier for staff members to perform scheduling and billing tasks. Everything works as an electronic system instead of half paper, half computers. This typically results in far fewer errors."
According to the site, practice management software systems for physical therapists vary depending on the clinician's budget and office size. Praxis EMR is often used for smaller offices, whereas Meditech holds 25 percent of the market share among hospitals and larger offices.
Though as Chhoda stated, "Even if you can't afford all the bells and whistles up front, look for a system that you can add different modules to as your needs increase. Also, check out what practices within your size range are using. Sometimes you don't need as much horsepower as you may think you do."
Chhoda's office can be reached by phone at 201-535-4475. For more information, visit the website at http://www.emrnews.com.
ABOUT NITIN CHHODA
Nitin Chhoda PT, DPT is a licensed physical therapist, a certified strength and conditioning specialist and an entrepreneur. He is the author of "Physical Therapy Marketing For The New Economy" and "Marketing for Physical Therapy Clinics" and is a prolific speaker, writer and creator of products and systems to streamline medical billing and coding, electronic medical records, health care practice management and marketing to increase referrals. He has been featured in numerous industry magazines, major radio and broadcast media, and is the founder of Referral Ignition training systems and the annual Private Practice Summit. Chhoda speaks extensively throughout the U.S., Canada and Asia. He is also the creator of the Therapy Newsletter and Clinical Contact, both web-based services to help private practices improve communication with patients, delivery better quality of care and boost patient retention.